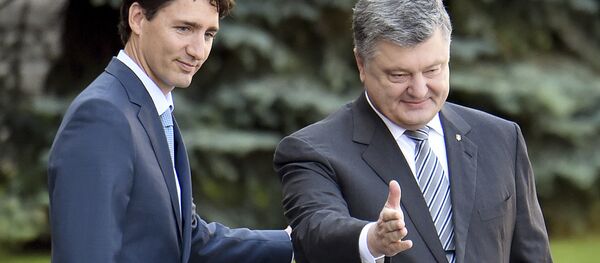 MOSCOW (Sputnik) — The ability of the United Kingdom to consider new trade agreements is significantly restricted, as the country is still part of the European Union and should act within its international obligations, UK Foreign Secretary Philip Hammond said Tuesday.
"Until we have served an Article 50 [of the Lisbon Treaty] notice, we remain a full participating member of the European Union and our ability, of course, to negotiate new trade agreements is restricted by the continued application of EU law, until we have negotiate the exit from the European Union," Hammond said.
The foreign secretary added that it was necessary to act carefully and to participate in preliminary discussions, ensuring that London acted within the framework of its international obligations.
On June 23, the United Kingdom held a referendum to determine whether or not the country should leave the European Union. According to the final results, 51.9 percent of voters, or 17.4 million people, decided to support Brexit, while about 16.1 million opposed it. London is now expected to invoke Article 50 of the EU Lisbon Treaty to initiate the formal process and start talks with the EU leaders on a new format of their relationship.
According to the Article 50 of the Lisbon Treaty, each EU member state can leave the bloc. Aiming to start the process of leaving the European Union, a member state must formally inform Brussels about its intention and, then, launch negotiations on abandoning the bloc. All EU treaties become rendered void when a final agreement is achieved or – if not – two years after the country's notification.