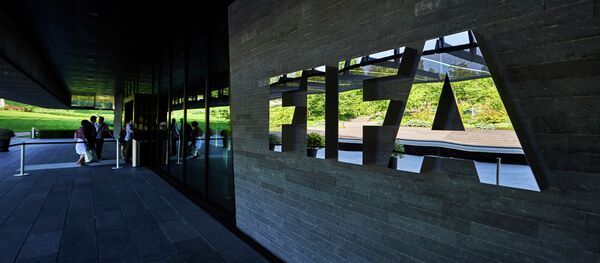 MOSCOW (Sputnik)
–
FIFA on Wednesday said it began the overhaul of its development program, substantially increasing funds available to member football associations under the Forward program.
"FIFA will significantly increase financial support for football development, from USD 1.6 million to USD 5 million per four-year cycle for each member association. The confederations will now receive USD 40 million per four-year cycle, up from USD 22 million," FIFA said in a press statement, published on its website.
The FIFA Development Committee, chaired by the federation's Vice President Shaikh Salman Bin Ebrahim Al Khalifa, has kick-started the development program, announced earlier by the FIFA Congress. The program enables member associations to apply for funds aimed at all-round targeted support and consolidating its numerous support projects into one list of objectives to be signed on by associations when requesting help.
The international federation will also enhance its oversight over the flow of funds, ensuring more transparency and obliging members to publish annual financial statements, according to the press release.
In May, the FIFA Congress announced a "new era" of global football, announcing the FIFA Forward tailor-made development program as part of a series of reforms, which include improved compliance to revenue and spending plans, more eligibility checks and income transparency for senior positions, as well as the appointment of independent members to key committees.