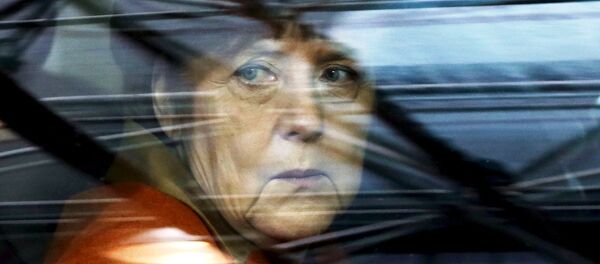 MOSCOW (Sputnik) — The German cabinet approved on Wednesday
a revised security policy "white book"
that reflects the country's new role on the global arena, the government said in a statement.
The White Book on Security Policy and the Future of the Bundeswehr was presented earlier in the day by German Defense Minister Ursula von der Leyen.
"Our security is based on a strong and committed North Atlantic Alliance as well as a united and resilient European Union," Chancellor Angela Merkel wrote in a foreword to the policy paper.
Merkel said the policy, which has been reviewed for the first time since 2006, aims to increase Germany's capability to respond faster to conflicts abroad. Germany will stand by the UN politically and militarily in its missions, the document says.