MOSCOW (Sputnik) — The IEA attributed this growth to production by Bashneft, production-sharing agreement (PSA) ventures and Novatek. Russia's major producers Rosneft and LUKoil lag behind their 2015 production levels.
"Supported by surprisingly robust gains across the majority of the industrial fuels… Russian oil product demand rose by 135 kb/d [thousands of barrels a day], or 3.8%, compared to the year earlier," the monthly Oil Market Report indicated.
Industrial output gains in spring 2016 ended the generally declining trend of 2015, the report read. It predicted "modest industrial oil product demand growth" in the second half of this year.
"Russian crude and condensate output was largely unchanged month-on-month in June, at 10.84 mb/d [millions of barrels a day], but up 120 kb/d from a year prior. So far in 2016, Russian oil output has averaged 175 kb/d more than in 1H15," it read.
Global Oil Demand Set for Moderate Climb Through 2017 
According to the forecast, global oil demand growth will continue to rise in the second half of 2016, and will average 1.3 million barrels per day next year.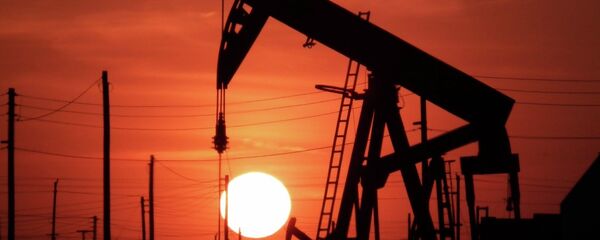 The Oil Market Report, released Wednesday, said that robust oil demand in Europe supported global demand growth in the second quarter of 2016 at around 1.4 mb/d year-on-year.
The agency anticipates this momentum to be "roughly matched" through the current year. "A modest deceleration is foreseen in 2017, as growth eases to 1.3 mb/d taking average deliveries up to 97.4 mb/d," the report reads.
It said global oil output rose by 0.6 mb/d in June to 96 mb/d. "World production was 750 kb/d below last year as higher OPEC output only partially offset non-OPEC declines. Non-OPEC supplies are set to drop by 0.9 mb/d in 2016, to 56.5 mb/d, before rising 0.2 mb/d in 2017."
Crude oil traded within a range of $45-$50 per barrel after peaking at $52 in early June after Saudi Arabia ramped up oil exports and Nigerian flows partially recovered from attacks on its oil fields.