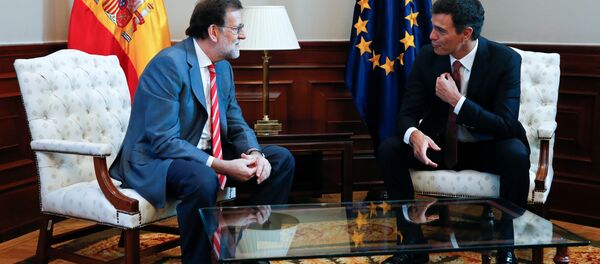 MADRID (Sputnik) — There is no circumstance under which early parliamentary elections should be called in Spain, acting Prime Minister Mariano Rajoy, who leads the Popular Party (PP), said on Wednesday.
In June, Spain's center-right PP won the most seats in the parliamentary election, with the Spanish Socialist Workers' Party (PSOE) finishing second. None of the political forces has an absolute majority and thus cannot form a government on their own. Following the elections, Rajoy initiated negotiations to form a government, but they have so far yielded little results.
"In any case, no new elections should be held in Spain. I think there is not a single Spaniard, who would be in favor of new elections. On the contrary, everyone is interested in a solid government being formed as soon as possible… New elections would be folly, " Rajoy told reporters.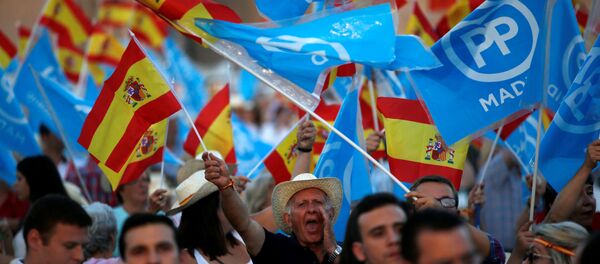 He underlined that the the government had had an interim status for several months.
Rajoy said that earlier in the day, he had met with PSOE leader Pedro Sanchez and presented the government program for the next four years, which he believed would help reach a consensus.
According to media reports, Sanchez said his party would not support Rajoy's attempts to form a government.