WASHINGTON (Sputnik) — In April, the Department of State announced it had made a $8.6 million licensed purchase of more than 30 metric tons of heavy water from the Atomic Energy Organization of Iran.
"[P]urchases like this only subsidize and incentive Iran's continued production of this sensitive material that plays an essential role in the production of weapons-grade plutonium," Committee chair Ed Royce said in a statement prior to the vote on Wednesday. 
The bill would prevent US government departments or agencies from using federal funds to purchase heavy water produced in Iran.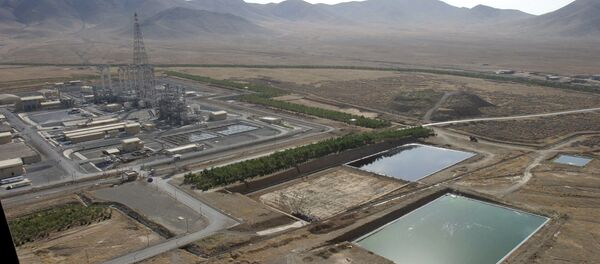 President Barack Obama has already threatened to veto the legislation, which the administration says would prevent the United States from fulfilling its obligations under the 2015 Joint Comprehensive Plan of Action (JCPOA).
On July 14, 2015, the P5+1 group of countries, consisting of the United States, Russia, China, France and the United Kingdom plus Germany, and Iran, reached a Joint Comprehensive Plan of Action (JCPOA) to ensure the peaceful nature of Iran's nuclear program in return for sanctions relief.