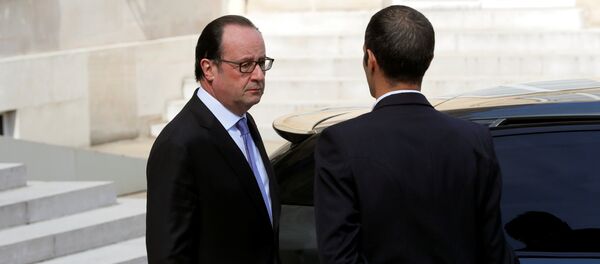 The attack occurred when the driver plowed through a crowd celebrating Bastille Day during a firework display along the city's waterfront on the Promenade des Anglais.
The attacker drove for more than a mile before being shot dead by police, according to French Interior Ministry spokesperson Pierre-Henry Brandet.
Many eyewitnesses filmed the incident and posted pictures on social networks.
Following the attack, massive panic erupted in Nice. Many sought refuge in nearby areas. Among them was the Australian journalist Ben Terry, who along with others took refuge in the storage room of the restaurant nearby.
​He wrote on his Twitter, "Seems to be under control in #nice but the mass panic was like I'd never seen."
​Another video shot from above demonstrates the wide scope of the terrorist attack.
​
One video shows the actual terrorist attack and the very moment when the truck begins to head toward the crowd plowing everyone in its path.
Another user uploaded a video on their Instagram page with the caption, "Insane panic all throughout Nice center. Alleged terrorist rumors and major confusion as to what we are all running from."