"It was a horrible but also interesting night. We had this failed coup d'état and now Turkey is entering a new era, maybe it will not be possible anymore to have this type of coup in the future because this was an attempt by a group of military personnel who failed because they didn't convince the leadership of the highest military echelon," academic expert in Turkish politics, Chairman of the Middle East Technical University's Faculty of Economics and Administrative Sciences, Huseyin Bagcı, told Sputnik.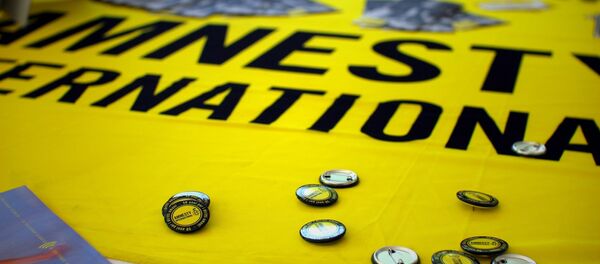 He further said that the government has maintained control over the country since this morning. The Turkish president has returned and he addressed the people from Istanbul airport.
"For the Turkish democracy it is another black but at the same time it is strengthening Turkish democracy in the long run." he added that although life in the city is still the same, people are on the streets but historically it will become an important day in Turkey's history.
The professor spoke about a similar failed coup attempt in Turkey that took place in 1962. Although according to the professor this recent coup is not a replica of that one, the "intention is somehow similar."
Talking about what will happen next, the professor said that all those military personnel who took part in the coup will be convicted of treason.
"It is the first time in history that the police forces are stronger than the military. The military group made several mistakes in their training and now every colonel and general involved will be taken into custody and the judicial process has already been started," Bagcı said.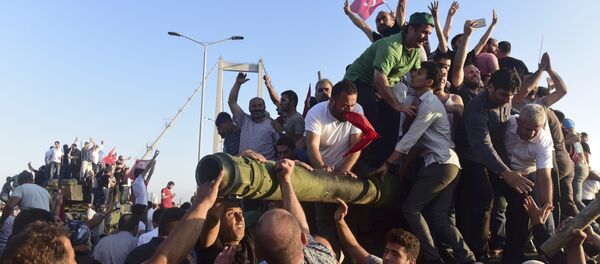 Talking about the Turkish government's position following the coup d'état, the expert said, "I think the Turkish government is strengthened in this respect. The government enjoyed the support of the people who hit the streets and helped to stop this coup d'état."
He said that it was a tactically perfect move by the Turkish president when he was calling on the Turkish people to hit the streets to fight against the military coup.
"It was the first time in history that the president has called people to the streets," Bagcı said.
Late on Friday, Turkish authorities said that an attempted coup was taking place in the country. Turkish President Recep Tayyip Erdogan urged Turkish citizens to take to the streets, stating that the coup attempt was carried out by a small group within the military.
The coup attempt was reportedly suppressed by early Saturday, with Turkish Prime Minister Binali Yildirim stating that all coup supporters have been detained and the country was returning to normal life.
At least 265 were killed and 1,470 were injured during the events, while nearly 3,000 people have been detained, according to the prime minister.