MOSCOW (Sputnik) — Previously, Turkish Prime Minister Binali Yildirim said that 2,839 coup perpetrators have been detained. A large number of judges and prosecutors have also been arrested over charges of links to the Gulen movement, headed by exiled opposition cleric Fethullah Gulen, who has been reportedly linked to the coup attempt.
"The legal process will continue <…> This will be the most extensive case ever seen in Turkey's history," Bozdag was quoted as saying by the Anadolu news agency.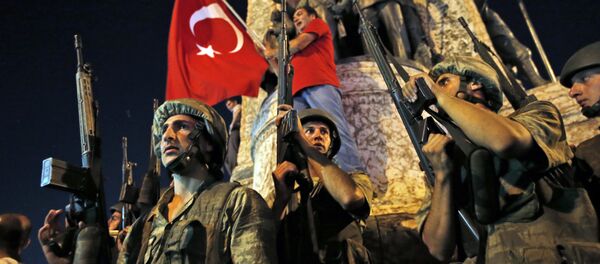 The justice minister vowed that all those implicit in the failed coup
will pay the price
as well as echoing Turkish President Recep Tayyip Erdogan's call on the Unites States to extradite Gulen to Turkey.
Late on Friday, Turkish authorities said that an attempted coup took place in the country. The coup was suppressed several hours later. Over 260 people were killed and hundreds were injured during the events.