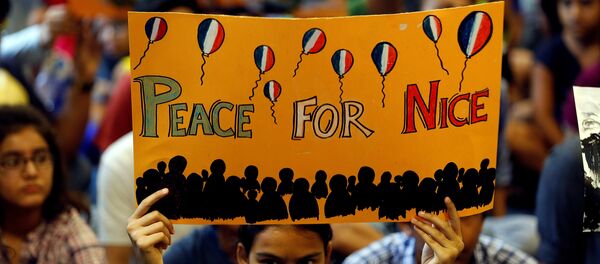 NICE (Sputnik) — French police confirmed the death of a Russian citizen, Victoria Savchenko, while another Russian woman, Alina Bogdanova, is still missing after the truck attack in Nice, Russian Consul General in Marseille Sergey Molchanov said Sunday.
"Unfortunately, the sad news were confirmed. The identification procedure was very hard, but the parents confirmed the death of their daughter, Victoria Savchenko. French colleagues informed the Consulate General of her death…. The fate of Alina Bogdanova remains unknown," Molchanov told RIA Novosti.
"As for our fellow citizens who remain in hospitals, Paulina Serebrennikova will return back home tomorrow, and in a few days the other Russian citizen [Galina Sokolova] will also fly home," Molchanov added.