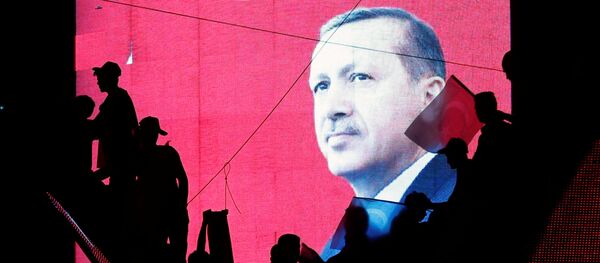 MOSCOW (Sputnik) — Late on Friday, an attempted coup d'etat took place in Turkey with tanks and fighter jets seen on the streets of the capital, Ankara, and the largest city, Istanbul, as the military tried to take over the country. By early Saturday, the coup has been suppressed.
Following its failure, some social media and Turkish opposition figures claimed the takeover attempt may have been "staged" by the government, so that Turkish President Recep Tayyip Erdogan could gain more support and consolidate power.
"It is a conspiracy theory, there was a real attempt at a military coup, in which a considerable group of the armed forces took part, " Isa Gambar, who used to serve as acting president of the Republic of Azerbaijan, said.
The opposition politician also noted that the bulk of the Turkish army did not support the coup d'etat.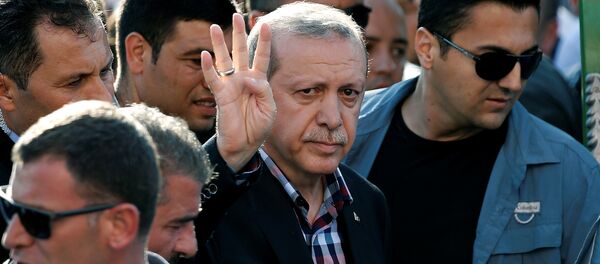 "It should be taken into account that the majority of the Turkish army headed by the generals were against the coup and supported the current government. And the insurgents, for whatever reasons, failed to identify themselves clearly, it was a rebellion without a leader, it was unclear who was running it all," he concluded.
After democratic elections in 1950, Turkey experienced three military coups — in 1960, 1971, and 1980 — each bloodier and more repressive than the last, although a majority of the Turkish public supported the generals' actions at the time.
"Apparently, the rebel military thought in terms of the classic example of past coups and did not realize that times have changed and Turkish society is not like 20, 30 or 40 years ago," Gambar added.
After the coup, which claimed 290 lives with at least 1,400 people injured, Erdogan blamed low-ranking military officers who rebelled against their superiors. On Monday, a national court sanctioned the arrest of 41 out of the 103 detained generals and admirals suspected of plotting the insurrection with an arrest warrant being issued against the president's top military adviser Ali Yazici.