WASHINGTON (Sputnik) — Toner noted that the United States is not concerned about ongoing cooperation with the Turkish security forces and military after the attempted coup in Turkey last Friday.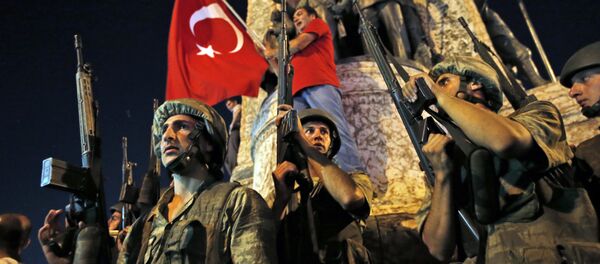 "Our expectation is that they are," Toner said, when asked whether officials from Turkey are coming to the coalition meeting.
On Sunday, US Secretary of State John Kerry said the United States expects the coalition operations to get back to normal soon after being interrupted by the attempted coup.
The Turkish government has reportedly assured the United States of its commitment to anti-terrorism efforts.
The attempted coup took place late on Friday as soldiers and tanks were deployed on the streets of the capital of Ankara and Istanbul, and around strategic locations, including the parliament building. By early Saturday, the coup had been suppressed.