"Eighteen months since the attack on Charlie Hebdo nothing of what should have been done to prevent such attacks has been accomplished," Sarkozy said in an in interview with TV channel TF1.
Nicolas Sarkozy, who is weighing running again next year for the right-wing Republicans party, also complained about the protracted parliamentary discussion of a bill which envisages punishment for creating extremist websites and also about the lack of official attention to the cases of 11,400 individuals blacklisted as "potentially dangerous."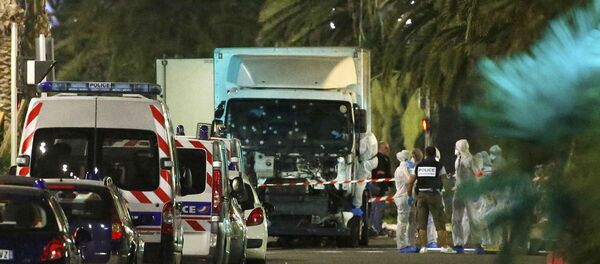 Eighty-four people were killed when an attacker ploughed a heavy truck into crowds of people in Nice celebrating Bastille Day on Thursday turning the waterfront Promenade des Anglais into a bloodbath.
Even though there were hundreds of police officers posted, the driver kept mowing down people along an almost 2-kilometer stretch of the promenade before being shot and killed by police in a blaze of gunfire.
The attack is added to a long list of Islamic terror attacks that began most notably on January 7, 2015, when two gunmen broke into the office of the satirical magazine Charlie Hebdo, killing 12 people, including two police officers.
A member of the al-Qaeda extremist group in Yemen claimed that the organization led the attack and it was carried out in response to the "ongoing desecration" of Muslim shrines in the media, according to a statement spread by media outlets.
On November 13 of that same year a series of suicide bombings and shootings shook Paris.  Several extremists launched coordinated attacks across the city, killing some 130 people and injuring over 360 at several locations, including restaurants, the Bataclan concert hall and in the vicinity of the Stade de France stadium.
A statement issued by Daesh later claimed responsibility for the attacks.