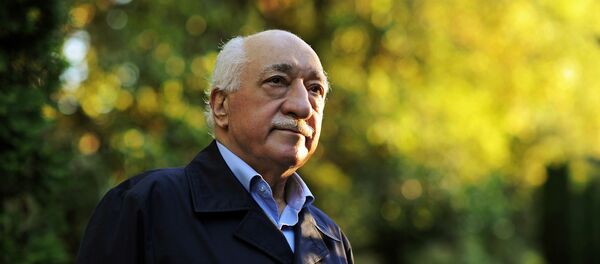 ANKARA (Sputnik) — Late on Friday, the Turkish authorities said that an attempted coup was taking place in the country. The coup attempt was suppressed by early Saturday, with Turkish Prime Minister Binali Yildirim stating that all coup supporters had been identified and would be apprehended as the country was returning to normal. Nearly 6,000 people have already been detained.
The Turkish government said that Gulen had allegedly been linked to the coup attempt.
"In our ministry, 1,500 people were banned from working and this number may increase," Agba said at a cabinet meeting, when asked by Yildirim to report on the measures taken against alleged supporters of Gulen.
As of Monday, dozens of officials, including high-ranked military personnel, have been arrested in Turkey in the fallout from the coup attempt. Additionally, tens of thousands of police, military personnel, judges and prosecutors have been fired, according to Turkish media reports.