WASHINGTON (Sputnik) – On July 14, a truck rammed into a large crowd celebrating Bastille Day in the city of Nice. At least 84 people, including children, were killed and hundreds of others were injured.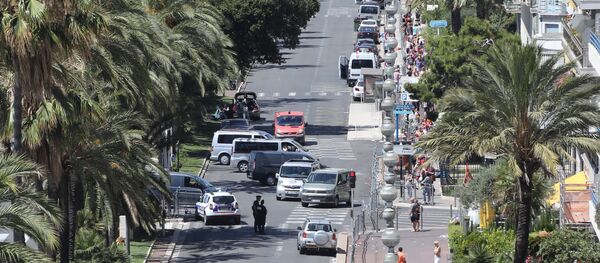 "We are able to confirm now that a third US citizen Nicolas Leslie was killed in last week's attack," Toner stated.
The French investigation found that the person behind the attack was 31-year-old resident of Nice of Tunisian origin Mohamed Lahouaiej Bouhlel.
Two days later, media reported, that Daesh terrorist group, which is outlawed in many countries, including Russia, claimed responsibility for the attack. According to French Interior Minister Bernard Cazeneuve, a link between the alleged perpetrator and the Daesh group has not been established yet.