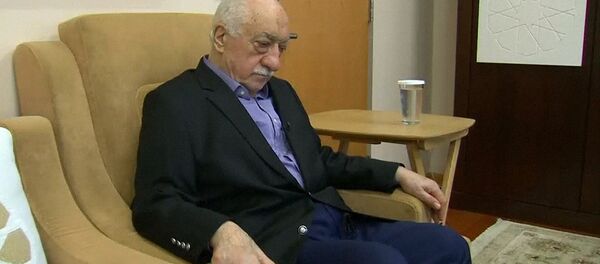 MOSCOW (Sputnik) – Late on Friday, Turkish authorities said that an attempted coup took place in the country.Turkish President Recep Tayyip Erdogan and other officials have blamed Gulen staying in self-imposed exile in the United States and his supporters for the coup attempt and called on his US counterpart Barack Obama to extradite the cleric, while speaking to a crowd of his supporters.
"I am telling the US leadership – there is a global threat here, an attempt to oust the lawful government, directions to destroy the will of the people in the country, there is no religion or cultural values here. What other proof do they need? If, despite this, they will continue demanding evidence, then I apologise but we shall be very disappointed and the need to reconsider our relations may enter our agenda," Yildirim told a government session.
Earlier in the day, US State Secretary John Kerry said that the United States had not received any formal request to extradite Gulen.