MOSCOW (Sputnik) – An investigation commissioned by the World Anti-Doping Agency (WADA) said in a report published today that Russia had been running a state-sponsored doping scheme for years. The inquiry was opened on claims by Grigory Rodchenkov, the former head of the Russian doping lab in Moscow.
"As a member of the independent commission, we did find evidence that <…> athletes who didn't participate in the program didn't get the best coaches, did not have the opportunity to compete at the highest levels or national competition structure, and in that sense they might feel coerced into the system because if they didn't participate in the doping programs then they wouldn't have access to different things I just described," McLaren said at a press conference.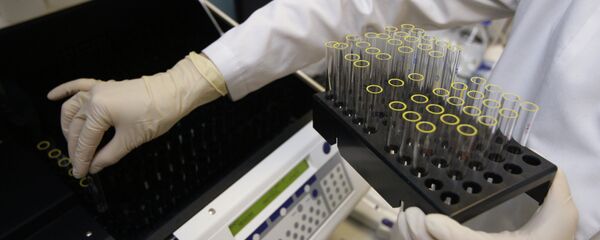 The reports author also stressed that the release of the
World Anti-Doping Agency (WADA) report
on allegations of Russia's Sports Ministry manipulating athletes' doping samples was not timed to coincide with the upcoming 2016 Summer Olympics due to start on August 5 in Rio de Janeiro.
"The timing just before the games, I don't think there is anything strategic in that, the timing is actually caused by information coming into the public domain through Dr. Rodchenkov, and the decision made by WADA to conduct an investigation. It is unfortunate that it is on the very eve of the games, but I don't think there was any strategic plan that it should be done at that time," McLaren said.
He added that the investigation could have gone on for several more weeks, but WADA was pressed to release the report before the games began.