MOSCOW (Sputnik) — According to a Greenpeace Energydesk investigation, Vatican Bank board member Sir Michael Hintze is the chief executive of the private hedge fund CQS Cayman, registered on the Cayman islands. The fund holds stocks worth $8.3 million in energy companies.
It is noted that Hintze previously maintained ties with energy sector-related companies.
Jean-Baptiste Douville de Franssu, the Vatican Bank board president, is an adviser to two funds that hold multimillion dollar shares in oil and gas companies, according to the investigation.
"One fund, Carmignac Gestion, holds stocks worth $675.2m in American company Anadarko Petroleum. The firm was forced to pay $5.1billion to settle a case around environmental damage caused by one its subsidiaries in 2014. Carmignac Gestion also holds stocks in Shell and Exxon," Greenpeace said.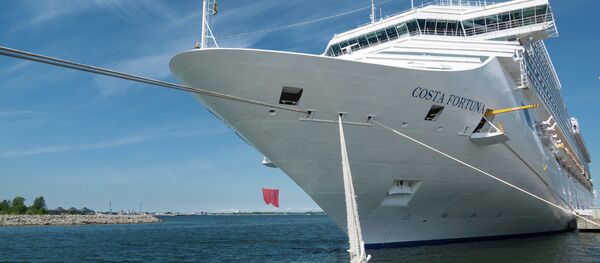 This news stands in contrast to Pope Francis' unwavering position against the fossil fuel industry.
Last summer, Pope Francis, who is a staunch environmentalist, penned a 184-page encyclical called "Laudato Si" (Be Praised) about what he described as an alarming warning about the peril facing the planet.
Pope Francis warned in the encyclical that climate change threatens the environment as well as humanity, and called for an urgent reduction in global carbon emissions and encouraged the use of renewable energy sources.