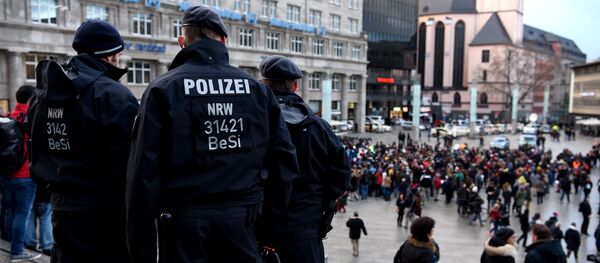 MOSCOW (Sputnik) — According to the statement, the sharp decline accounts for stricter border controls on the Macedonian-Greek border, as well as the EU-Turkey deal reached in March to counter the massive refugee crisis.
"The number of migrants on the Eastern Mediterranean route in June, mainly arriving in Greece, remained well below the monthly figures from earlier this year and reached some 1450. This represented a 95% drop from the same month of 2015," the statement reads.
Syrian migrants constitute the majority of arrivals in Greece, with Pakistanis, Afghans and Iraqis lagging behind, the EU borer agency said.
Europe is struggling to find a solution to a massive refugee crisis, with hundreds of thousands of refugees fleeing conflict-torn countries in the Middle East and North Africa. Frontex detected over 1.83 million illegal border crossings in 2015, in contrast to some 283,000 in 2014.