Last Thursday, a truck deliberately rammed into a large crowd in the southern French city of Nice during the country's Bastille Day celebrations. Eighty-four people were killed, and hundreds more injured in what has since been described as 'the worst day in the city's history'. The violence was the third major attack against France by jihadist terrorists since January 2015.
As was the case after the previous attacks, in addition to offering their condolences, Russian officials and commentators also reiterated proposals for cooperation by the international community in the fight against terror.
For his part, Russian President Vladimir Putin issued an emotional appeal addressed to French President Francois Hollande and the French people, saying that "the cruelty and cynicism of this crime, committed on your National Day, is astonishing," and emphasizing that "only by working together can we defeat terrorism."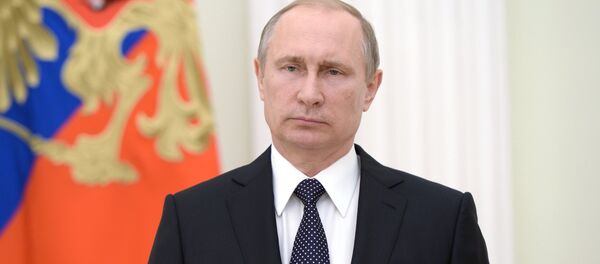 Now, it seems that at least some political forces in France are heeding Russia's calls. In a thought-provoking but succinct
list
of urgent measures which must be taken to defeat the terrorist scourge, Left Party head of defense affairs Djordje Kuzmanovic emphasized that only through cooperation with Moscow and Damascus can France really hope to guarantee the safety of its citizens.
In his party's 11-point plan, which includes straightforward proposals such as strengthening foreign and domestic intelligence, consolidating anti-terrorist legislation in the courts, and outlawing Salafite and Takfirist preachers and their financial donors on French territory, the politician also proposed some original ideas, seemingly unpopular among France's traditional political elite.
Specifically, point six of the proposal calls for the "establishment of a close relationship with Russia's intelligence and counterterrorism services." Point seven, meanwhile, calls for Paris "to resume the activities of its Embassy in Damascus, in order to exchange the information necessary for tracking terrorist groups." France's Embassy in Syria has been shuttered since March 2012, following the beginning of an Arab Spring-inspired civil war in that country.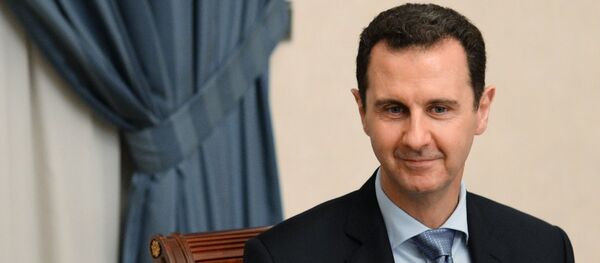 Additionally, Kuzmanovic noted that Paris can no longer tolerate some Middle Eastern governments' tacit support for the ideologies which drive Islamist terrorism. Paris, he emphasized, "must exert strong diplomatic pressure against those who stimulate the Wahhabi terrorists, above all Saudi Arabia and Qatar. It is also essential to discourage some of our politicians from being too affable with these countries." What's more, the politician wrote, a maximum of diplomatic pressure must be exerted against Turkey in order to force President Recep Erdogan to put an end to Ankara's covert ties with Daesh (ISIL/ISIS).
Ultimately, Kuzmanovic stressed, Paris must take these measures "as soon as possible; otherwise, we will risk seriously undermining national cohesion, and moving away from democracy, which is particularly dangerous ahead of next year's presidential elections."
Discussing the implications of the politician's proposals on the French news and opinion journal Mediapart, many users agreed with Kuzmanovic's line of thinking. For his part, a user named Christian warned that merely increasing France's military operations, whether in Syria, Iraq, Libya or Mali, would not be enough; nor would simply extending the state of emergency. As for NATO's continuing escalation of its confrontation with Russia, the user emphasized that this policy has only resulted in adding to the dangers faced by Europe, without tackling terrorism.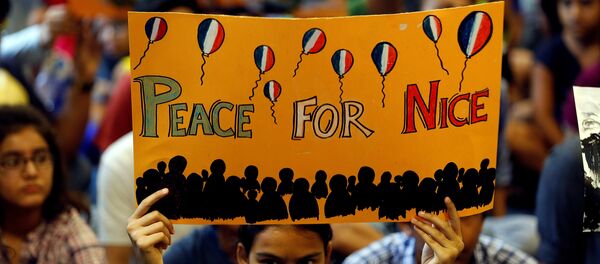 For his part, user M. Tessier agreed that France's Embassy in Syria must be reopened. "The existence of an embassy in a country does not mean that we agree with a country's foreign or domestic politics – it is simply a normal process in international relations…If we had to close the embassies of all countries with human rights issues, a good 60 would have to be shuttered, starting with the United States, which would be especially absurd, you will agree. In general, having no diplomatic presence only serves to aggravate things." 
Among other things, the user noted, embassies "allow the DGSE [French foreign intelligence] to have an official antenna, which is now sorely lacking given the number of jihadists making a roundtrip from France to Syria and back."
Ultimately, it remains an open question whether the French government will stop and listen to the proposals being made by the Left Party, and by others from across the French political spectrum. But one thing is obvious: so long as terrorist groups including Daesh and Al-Qaeda continue to exist and operate, whether in Syria or in mainland Europe, France and the rest of continental Europe will remain vulnerable to vicious and senseless attacks of the kind that rocked Nice Thursday night.