ROME (Sputnik) — Brussels may halt talks on EU accession negotiations with Turkey if Ankara reintroduces capital punishment in the country, Italian Foreign Minister Paolo Gentiloni said Tuesday.
"It is obvious that there won't be any possibility to continue any negotiation process with the country, which would have reintroduced the capital punishment, as EU values prescribe the abolition of the death penalty among other things," Gentiloni told Radio Anch'io broadcaster.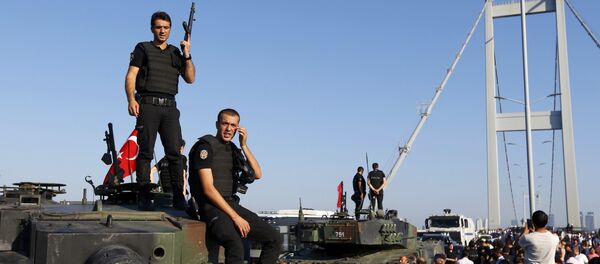 Following the Friday unsuccessful
military coup in Turkey
, the Interior Ministry sacked close to 9,000 personnel across the country, including members of the armed forces, from foot soldiers to commanders, as well as police officers, governors, military advisers, prosecutors and judges.
On Sunday, Turkish President Recep Tayyip Erdogan told crowds of supporters gathered outside his residence in Istanbul that parliament must consider the public demand for the death penalty to be applied in the case of the coup plotters.
Death penalty was abolished in Turkey in 2004 to bring its legislation in line with the EU standards.