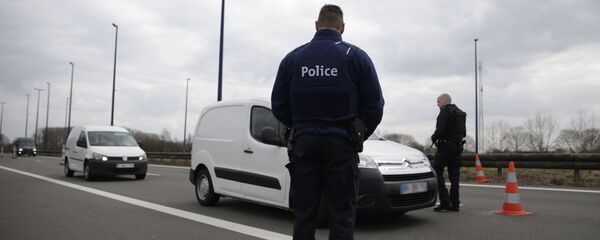 MOSCOW (Sputnik) — A physics student was detained on Wednesday in central Brussels after four-hour security operation by Belgian police, local media reported.
The man was isolated at a parking lot near Place de la Monnaie after a security officer spotted wires hanging from his long coat.
Belgian newspaper Le Soir reported that the suspect turned out to be a physics student measuring radiation. The security operation has been wrapped up, according to the outlet.
The area was put on lockdown and a security cordon was set up in part of the square. People were evacuated from the nearby library and several shops. Bomb squads and firefighters were called to the scene.
High security measures have been in place in the Belgian capital after terrorist attacks at the airport and nearby metro station killed 32 people and injured dozens.