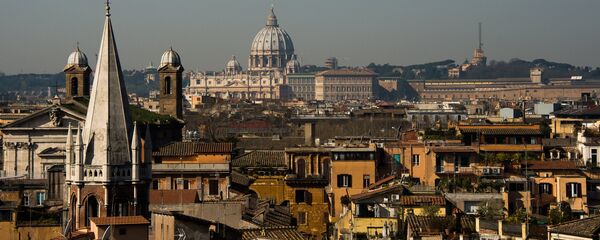 According to a
recent report
published by the International Monetary Fund, Italy Selected Issues, Italian banks have about €360 billion ($525 bln) in nonperforming or bad loans on their balance sheets. This sum is equal to about 25 percent of Italy's GDP.
It includes almost €200 billion ($290 bln) worth of bad debts and €124 billion ($136 bln) in likely defaults as well as other assorted non-performing loans.
Another way of looking at it is that around 17 percent of Italy's bank loans are bad.
How bad the situation is should be made clearer with the release of results of the European Banking Authority's (EBA) EU-wide stress test later this month.
The study may highlight the need for further recapitalizations, and there has been much talk recently on how this should be addressed — particularly regarding the troubled Monte dei Paschi di Siena, one of the main banks in Italy. Market research estimates that Monte dei Paschi di Siena's capital shortfall alone could range between €2 and €6 billion.
The country's Prime Minister Renzi is worried that this will lead to a collapse of several major Italian banks, which could trigger a broader financial crisis.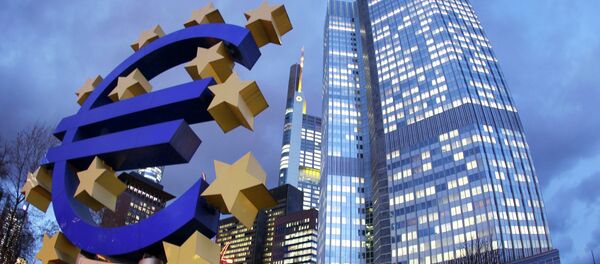 So he wants to organize a government bailout of Italian banks, injecting $45 billion into the banks to provide the cushion they need to ride out a wave of loan defaults.
However, it runs afoul of European Union rules, which prohibit countries from bailing out their banks without making the banks' investors pay first.
Under a relatively new European law, a bank's own creditors — investors in the banks' bonds — must  incur losses before the government can spend taxpayer money shoring up the bank's finances.
This argument, according to the Vox blogging platform, assumes that a bank's creditors are "wealthy, sophisticated financial institutions that understand the risks they're taking on."
However, according to Bloomberg, 45 percent of Italian bank debt is held by ordinary Italians. That means complying with the EU rules could mean some Italians lose a big chunk of their life savings.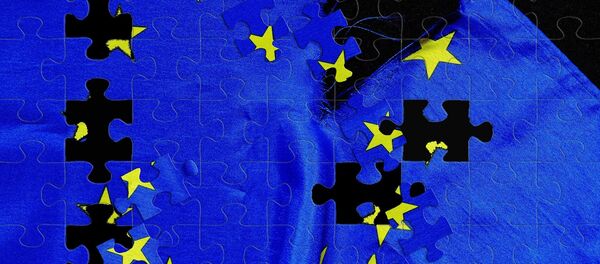 The agency urges the EU "to act fast to change the vernacular of austerity that has alienated voters and restricted the ability of national governments to put together policies for growth. Italy must be allowed to take a page from the Spanish playbook."
It further recalls Spanish Prime Minister Mariano Rajoy's decision in 2013 to reject EU-style austerity in favor of corporate tax cuts and some labor reforms which helped pull Spain out of its economic recession.
Rajoy set up a bad bank to bail out the distressed good ones like Banco Popular and Banco Santander, stabilizing the sector and unlocking lending to the real economy.
Italy needs similar medicine (and more), it now says.
Meanwhile, Prime Minister Matteo Renzi would like to aid the banks without forcing investors to share losses.
Thus he requested a six-month waiver of EU rules that require investors to be "bailed-in" for state aid to be given except in exceptional circumstances.
Germany has objected, but it has not closed the door entirely, no doubt recognizing that the alternatives to the current government are grim, Bloomberg says,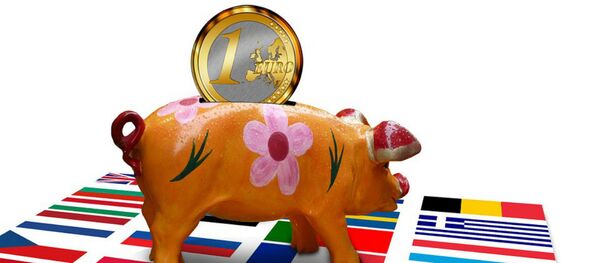 Renzi, who has stood up to the European Commission in the past over budget restrictions, is likely to choose to break the state-aid rules rather than risk a financial collapse and defeat in October's constitutional reform referendum, it therefore suggests.
The vote, the agency believes, could easily turn into a vote of confidence in Renzi's performance in office and even on whether or not Italy should stay in the euro.
Italy's second largest party, the populist, euro-skeptic Five Star Movement, which has enjoyed gains in recent local elections, is calling for a wider referendum on Europe.
Meanwhile, the fear is that if the Italian banking system collapses, it will drag the rest of the EU down with it. If Renzi follows EU rules and bails in the failing banks, mass protests will bring down the government and will bring in Five Star Movement.
One of Five Star's promises is to leave the euro common currency while remaining in the EU.  They maintain that returning to the lira will allow Italy greater control over its economy, but blowback may push Italy out of the EU.
If Renzi ignores EU banking rules and uses taxpayer money to bail out the banks, he will face some sort of EU sanctions.
If the referendum fails, the Prime Minister said he will quit, meaning his center-left government may fall and the problems will probably become more entrenched.