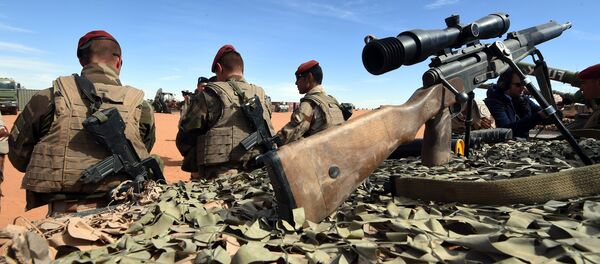 PARIS (Sputnik) – It was previously reported that militia downed a French helicopter outside Benghazi on Sunday, killing two French soldiers.
"The Minister of Defense, Jean-Yves Le Drian, laments the loss of three French non-commissioned officers [NCOs] who died on duty in Libya," the ministry said.
French government spokesman Stephane Le Foll, in an interview with national radio earlier in the day, confirmed the presence of French forces in the conflict-torn North African state but refused to confirm the deaths.