Teal is a company and a drone created by George Matus, 18, who has raced drones since he was 11. Matus built his first custom drone at age 14, and, after graduating from high school, chose to defer college in favor of an offer from tech billionaire and venture capitalist Peter Thiel, the same Thiel who bankrolled the notorious Hulk Hogan court case that bankrupted Gawker Media.

Matus, with the generous assistance of Thiel, started Teal and has produced his first consumer drone, capable of speeds of up to 85 mph, faster than many cars are allowed to drive. The drone, like many of its counterparts, can flip, dive and do barrel rolls, all while recording 4K video, with an optional attachment.
Matus claims that his robust consumer-grade drone can withstand 40 mph winds and is waterproof enough to be flown in rain and snow.
The Teal drone, alongside its impressive flight statistics, is also modular, meaning that if you break one arm, it can easily be detached, serviced and reattached.
There will be improvements and modifications, Matus said. Teal is currently planning to develop an additional thermal-imaging module, a secondary camera and an obstacle avoidance system. Though Teal cannot currently recognize obstacles autonomously, plans are in the works to bump up hardware processing power to enable increased onboard control.
A built-in NVIDIA TX1 chip, a credit card-sized module, is advertised as having more processing power than the latest Intel Core i7s, all while running at under 10 watts.
"It's basically a supercomputer inside your drone," says Matus. "You could plug this thing into a monitor and play PC games if you wanted."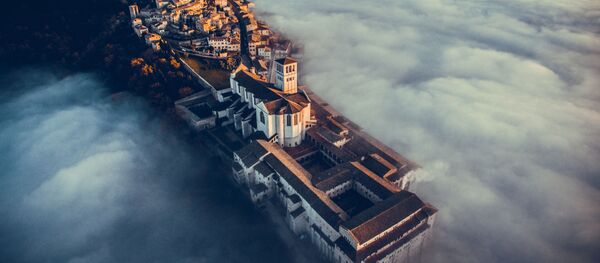 Matus indicates that Teal's OS will soon be able to accommodate machine learning, autonomous flight, and image recognition, and the company is developing a proprietary application programming interface (API) to turn the flying machine into a platform for third-party applications.
The machine is currently priced at $1,299 per unit, some $100 cheaper than the recently released DJI Phantom 4 drone, which can recognize and avoid obstacles, but only fly half as fast as a Teal.
A Teal has high battery consumption, as its 1,800 mAh Li-pol battery allows for about 10 minutes of full-speed flying, currently a common figure among racing drones. These battery figures will likely increase when the device is used more slowly.
The Teal is currently in its final development stages. A Teal prototype doesn't have a built-in camera yet, and its guidance systems need polishing, but Matus asserts that the device will be ready and on retail shelves before Christmas.