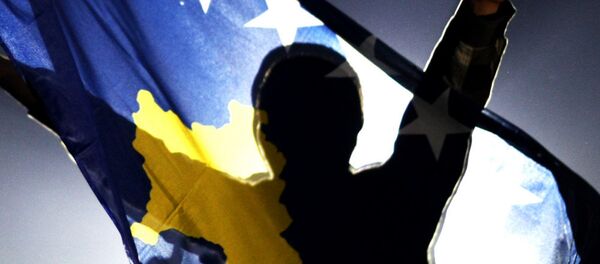 The self-proclaimed Republic of Kosovo's Interior Minister Skender Hyseni said earlier this week that around 70 of its citizens are still participating in the hostilities in Syria and Iraq, where
Daesh
(ISIL/ISIS) retains control of much of the Euphrates River valley.
The statement came amid the announcement of the verdict against five Kosovo Albanians, who were sentenced to terms ranging from four to 13 years in prison for planning terrorist attacks and supporting Daesh terrorists in July 2015.
At the time, the five had gathered near the Kosovo capital Pristina to swear allegiance to Daesh, in what was followed by their posting a video commemorating the occasion on the internet.
Kosovo has long been notorious for being "a European citadel of Daesh," something that was earlier echoed by Russia's UN envoy Vitaly Churkin, who described Kosovo as Daesh's training center.
He also recalled that compared to other countries, Kosovo had already contributed far more members to Islamist groups, in proportion to its relatively small population of less than 1.9 million.
However, Kosovo's authorities are powerless to tackle the problems because many of those Kosovo citizens who are currently fighting in Syria and Iraq were former fighters of the terrorist Kosovo Liberation Army. They are seen in Kosovo as liberators, heroes in the war against the so-called "Serb occupation."
In an interview with Sputnik, Fadil Lepaja, director of the Center for Balkan Studies in Pristina, shared the view that with Kosovo's borders with Albania and Macedonia existing only on paper, tracking Islamists' training camps is almost impossible. 
He noted that tackling Daesh supporters is a global problem, rather than one limited to Kosovo and Albania. Even though NATO's mission in Kosovo (KFOR) and all relevant services keep a watchful eye on those who returned from the war in Syria, it is hard to foresee everything, according to him.
"Dozens of Kosovo militants, who fought on the side of Daesh, are now thoroughly monitored by competent authorities. But it's impossible to foresee everything and it's hard to solve the problem. This is a global war, and the problem, I think, is related not only to us," he said.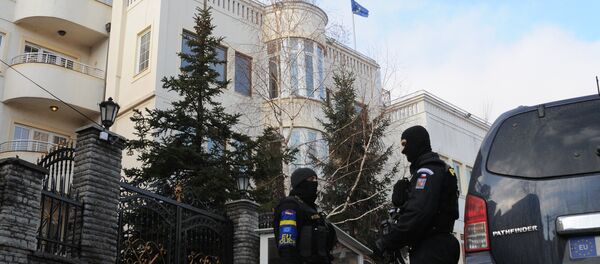 Kosovo declared independence from Serbia in 2008 after spending several years under UN administration. It is recognized by Washington and many EU member nations.
In June 2016, the Council of the European Union extended the mandate of the EU rule of law mission in Kosovo, EULEX, and approved its budget.
The European Union launched EULEX in 2008, primarily to fight corruption and organized crime in Kosovo. According to the mission's website, it consists of some 1,400 people from both the European Union and Kosovo.