Britain and France have had an on-off relationship for hundreds of years, culminating in the Napoleonic War (1803-14) caused by British irritation at Napoleon's domination of Europe. Then followed the French defeat by the British Duke of Wellington at Waterloo in 1815, after which Britain gradually retreated into "splendid isolation" towards the end of the 19th century.
Things warmed up again in 1904, when London and Paris signed a series of agreements — known as the entente cordiale — respecting each other's influence in various parts of the world — most notably Egypt. Things pretty well tripped along after that, with Charles de Gaulle making London his headquarters during the Second World War.
​​​​​Things took a bad turn in 1956, when France and Britain joined Israel in the invasion of Egypt to secure the Suez Canal (which had been owned by an Anglo-French company, but was nationalized by the Egyptian Government), only to be forced to withdraw by the Soviet Union, the US and the United Nations.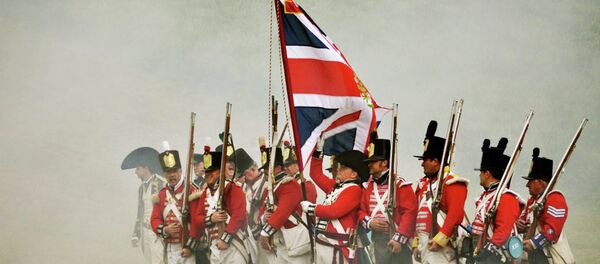 However, France failed to tell Britain about the Israeli involvement until the last minute and London failed to tell Paris it was declaring a ceasefire, which caused relations to turn frosty again.
European Disunion
When the UK originally applied to become a member of the European Economic Union (EEC), the request was vetoed — twice — by French President Charles de Gaulle, who had been severely miffed over Suez and fearing it would prompt the US to use it to interfere in European politics.
Theresa May and Francois Hollande know their two nations have a love-hate history. The two countries cooperate on military matters and have close ties in a wide variety of business sectors — not least energy, where France is the main contractor for Britain's new nuclear program.
​​​​Brexit is a throwback to the period of splendid isolation at the back end of the 19th century, when Britain stayed out of Europe, unless British interests were directly affected. The entente cordiale sorted that out.., until the next time Paris and London fell out.
It remains to be seen whether May and Hollande can see a way out of this latest playground spat between London and Paris who have so much in common and yet whose marriage has always been stormy.