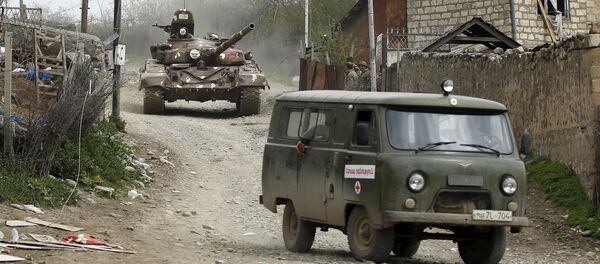 BAKU (Sputnik) — Azerbaijan is willing to grant wider autonomy to the breakaway Nagorno-Karabakh region as part of its plan to preserve territorial integrity, the Azeri parliament's deputy speaker said Friday.
Azerbaijan lost control over the Armenian-dominated mountainous area after an armed conflict in the late 1980s-early 1990s, which ended in 1994 ceasefire. The row flared up again in April 2016 and continued beyond the April 5 truce.
"Baku is ready to grant Nagorno-Karabakh the widest autonomy possible within Azerbaijan's borders. This is our final decision," Ziafet Askerov was quoted as saying by the Azeri news agency APA.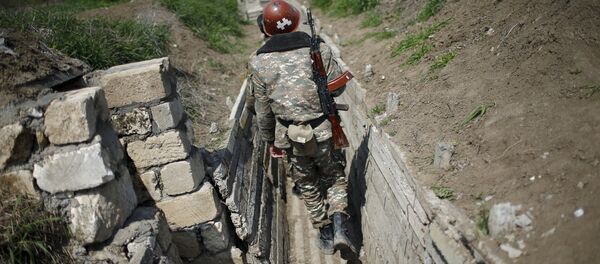 The lawmaker said Azerbaijan supported "gradual de-escalation of the Karabakh conflict in line with Azerbaijan's territorial integrity." "Nagorno-Karabakh is an Azeri territory," he maintained.
Azerbaijani President Ilham Aliyev and his Armenian counterpart Serzh Sargsyan agreed during May talks in Vienna there was no military solution to the conflict. The following month, they reaffirmed commitment to step-by-step peace process in St. Petersburg, Russia.