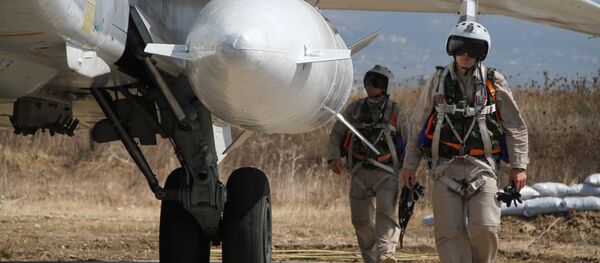 A Syrian soldier has received an unusual gift from a Russian serviceman stationed at Hmeymim air base in Syria: an Icon of the Resurrection and a ribbon with an Orthodox prayer inscribed in it.
The move underscored the fraternity that often exists between Syrians determined to free their country from sadistic extremists and the Russian servicemen who have come to their assistance.
© Sputnik / Morad Saeed
A religious gift presented by a Russian soldier to his Syrian colleague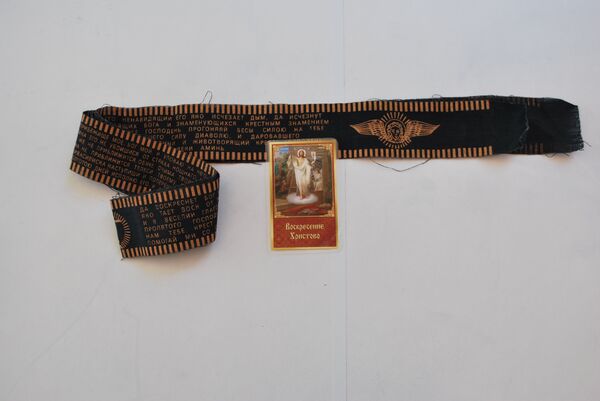 A religious gift presented by a Russian soldier to his Syrian colleague
The names of the soldiers were not revealed due to security concerns, Sputnik said, adding that this is not the first example of friendly ties between enlisted men serving in the Syrian and Russian forces fighting terrorism in the region.
In late January 2016, a prominent Syrian sculptor created a bust of the late Russian pilot Oleg Peshkov, whose warplane was downed by a Turkish jet fighter over Syria last year
Eyad Albelal said that by creating the bust, he was extending his condolences to the family of the deceased pilot and expressing his gratitude to Russia for its fight against Daesh terrorists in Syria.
He told Sputnik at the time that it took him a month and a half to finalize the bust, which is made of clay and bronze.
After the beginning of Russia's air campaign against Daesh in Syria, some Middle Eastern news channels repeatedly tried to present the public with a deceptive narrative of the conflict, depicting it as a struggle between Christians and Muslims.
Notably, these media outlets did not make similar attempts earlier when an international coalition, consisting mainly of Western countries, began its anti-terrorist operation in Syria and Iraq.
Since 2011, Syria has been mired in a civil war, with the country's government forces fighting numerous opposition groups and terrorist organizations, including Daesh and the al-Nusra Front.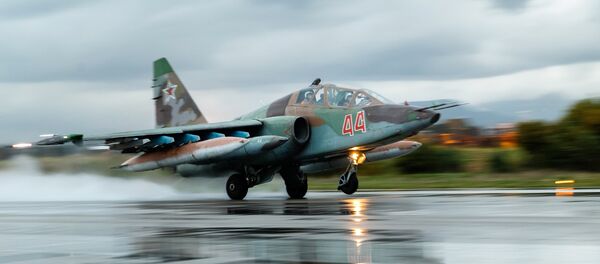 Russia's anti-Daesh air campaign was held between September 2015 and March 2016, when President
Vladimir Putin
ordered the Defense Ministry to withdraw the bulk of Russian forces deployed to Syria.
Since the beginning of the operation, Russian jets have destroyed thousands of terrorist targets, including command points, ammo depots, training camps, and oil facilities.
The Russian Su-24 attack aircraft was shot down on November 24, 2015 by a Turkish F-16 fighter near the Turkish border in Syria, in what was followed by a freeze in ties between Ankara and Moscow. The countries' relations started to improve in June 2016, after Turkish President Recep Tayyip Erdogan sent a letter of apology for the incident to Vladimir Putin.