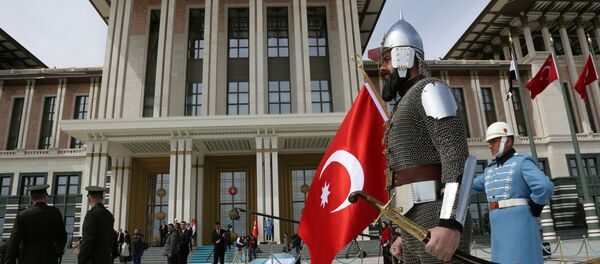 Ankara (Sputnik) – More than 13,000 people have been detained after an attempted coup in Turkey, local media reported.
"Up to date 13,002 people have been detained. In Istanbul 3,879 people have been detained, in Ankara – 2,734, in Izmir – 197, in other provinces – 9,192… Detentions are continuing," Yildirim told A Haber TV-channel on Saturday.
He added that almost 8,900 detained people are military including more than 2,300 officers.
On July 15, the coup attempt took place in Turkey and was suppressed the following day. Over 240 people were killed and more than 2,000 injured during the failed coup excluding the victims among the coup plotters, according to the country's authorities.