Following the Second World War, Germany's new constitution laid down strict rules of the deployment of the military — the Bundeswehr — both abroad and within Germany. The issue is hugely sensitive and a change to the constitution may be required to deploy the forces.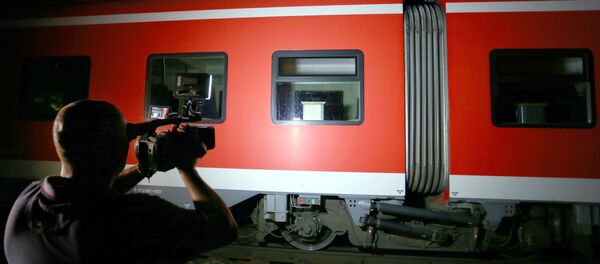 The interior ministry is also coming under pressure to improve its domestic intelligence agencies and police amid growing concern that the migrant crisis has left Germany open to attacks. More than a million migrants arrived in Germany in 2015, especially after German Chancellor Angela Merkel said her country's doors were open to Syrian refugees.
Four Attacks
A 27-year-old Syrian man, who was denied asylum in Germany a year ago, blew himself up on July 24 outside a music festival in Ansbach, southern Germany, injuring 12 people in the country's fourth violent attack on members of the public in less than a week.
​Also on June 24, a 21-year-old Syrian refugee was arrested after killing a pregnant woman and wounding two people with a machete in the southwestern city of Reutlingen, near Stuttgart.
​The 18-year-old German-Iranian gunman killed nine people in a shopping mall in Munich on June 22 injuring dozens more.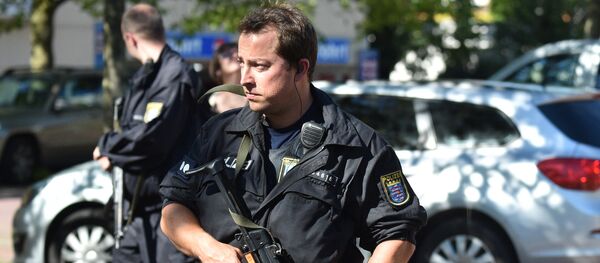 On June 18, a 17-year-old youth who had sought asylum in Germany was shot dead by police after wounding five people with an axe on a train near Wuerzburg, also in Bavaria. He was initially thought to be Afghan but federal Interior Minister Thomas de Maiziere has since said he may have been from Pakistan.
Thomas Strobl, the interior minister for the state of Baden-Württemburg, said that the Bundeswehr should be deployed, but under police command. "Should we however have a large-scale severe terror situation, then we must also deploy the Bundeswehr," he told the Stuttgarter Zeitung newspaper.
The German Interior Minister, Thomas de Maiziere, told the Funke media group that internal security was first and foremost the role of the police but the constitution did allow the Bundeswehr to assist in situations of extreme danger.