Lone wolf terrorists, including those behind recent attacks in the French city of Nice or Munich, the capital of Bavaria, "deliberately face certain death," he said. "Taking into account how many 'refugees' came to Europe, I am afraid that the European Union … does not have enough law enforcement capabilities to stop this stream of violence."
Mikhailov's remarks came following a deadly shooting in Munich at a time when southern Germany has been rocked by several deadly attacks involving extremists, refugees or Daesh inspired individuals.
​On July 22, Ali David Sonboly, an 18-year-old with dual German and Iranian citizenship, killed nine people and injured over a dozen others at a shopping mall in the Bavarian capital. The gunman, who drew inspiration from mass killers like far-right extremist Anders Breivik, was not affiliated with Daesh or any other Islamist group.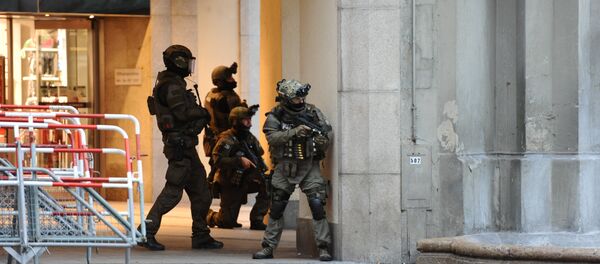 Four days earlier, Riaz Khan Ahmadzai, a 17-year-old asylum-seeker from Afghanistan, left five passengers wounded on a commuter train near the city of Würzburg. Police officers fatally shot Ahmadzai when he tried to flee the scene. Daesh claimed responsibility for the
attack
.
On Sunday, a 27-year-old Syrian migrant, whose asylum claim was rejected a year ago, detonated an explosive device at a café located close to an open-air music festival in the Bavarian city of Ansbach. The attacker, who had spent time at a psychiatric ward, died in the explosion, injuring 12 bystanders.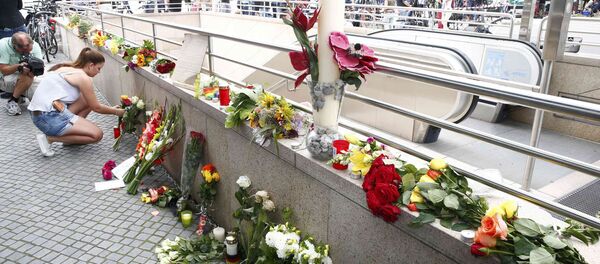 Regional interior minister Joachim Herrmann described the incident as a likely "real Islamist suicide attack."
The same day, a 21-year-old Syrian refugee hacked a pregnant woman to death with a machete in the city of Reutlingen, located in the southwest of Germany. Local police later said that the attack was not related to Islamic terrorism.
However, even if an attack was not inspired or carried out by Islamist groups, they still benefit from the violence, Mikhailov said.
"Each terrorist attack is a coin in Daesh's money box even if [the Mideast-based brutal group with an international reach] is not linked to it," he noted, adding that radicals take credit for violent incidents to attract attention to themselves. "These lone wolves want to compel attention to themselves and their problems posthumously." 
Mikhailov further said that Russia experienced what Europe is going through now in late 19th – early 20th century when "lone wolf terrorism was something of a sign of good manners."
At that time "any student could fill a can with sulfuric acid and spill it on any law enforcement officer," he recalled. "We managed to put an end to it due to drumhead court-martials introduced by [Prime Minister] Pyotr Stolypin. But modern Europe is a different case."