"The decision to refuse [Stepanova] entry in to the Games is incomprehensible and contrary to CAS [the Court of Arbitration for Sport] precedent. The attempt to enforce it will undoubtedly deter whistleblowers in the future from coming forward," USADA's CEO Travis T. Tygart said in a statement.
​Stepanova wanted to compete as a "neutral athlete," but the IOC rejected her request on ethical grounds.
"The sanction to which [Stepanova] was subject and the circumstances in which she denounced the doping practices which she had used herself, do not satisfy the ethical requirements for an athlete to enter the Olympic Games," the IOC Ethics Commission said.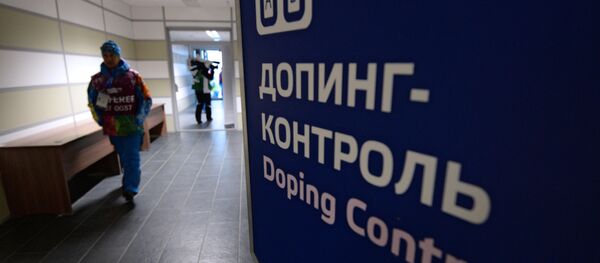 In a ruling, released on Sunday, the IOC refused to issue a blanket ban to the Russian team, leaving it to the respective international federations to decide whether individual Russian athletes will be participating in the Games.
In addition, those Russian athletes who have a doping record, like Stepanova, have not been allowed to participate. This particular clause has left many wondering why athletes from other countries, who have been found guilty of doping, have not been banned.
"So if you're Russian and served a drug ban you aren't allowed, but the US can send previously banned athletes. What?" American long-distance runner Kara Goucher tweeted.
​"How can the IOC ban Russian athletes who have already served Anti-Doping Rule Violations (ADRV) bans but allow athletes from other nations who have already served ADRV bans?" Richard Ings asked.
How can IOC ban RUS athletes who have already served ADRV bans but allow athletes from other nations who have already served ADRV bans?

— Richard Ings (@ringsau) 24 июля 2016 г.
​Another Twitter user, Chris Sinclair, wondered why the IOC did not ban any athletes who have doping records from taking part in the Rio Games.