MOSCOW (Sputnik) — Turkish authorities have barred more than 50,000 foreigners from entering the country in the last 4-5 years suspecting them of planning to join Daesh, Turkish Deputy Prime Minister Mehmet Simsek said Tuesday
"During the last 4-5 years we have refused entry to 51,827 foreigners from 145 countries, on suspicion of their potential plans to join the terrorists, as foreign mercenaries," Simsek told reporters.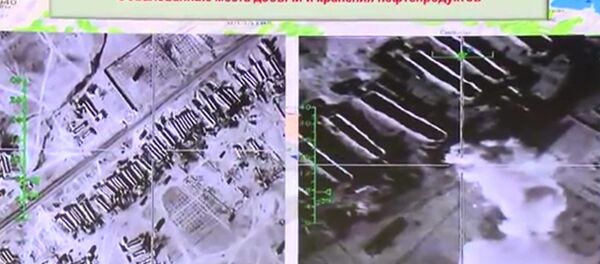 2 December 2015, 16:49 GMT
Daesh is a jihadist group notorious for its human rights abuses, including multiple kidnappings and killings. In 2014, it took large territories in Iraq and Syria and established a caliphate. Affiliated groups operate in North Africa, Yemen, Pakistan and Afghanistan.
Daesh, which is outlawed in many countries, including Russia and the United States, recruits fighters from around the world. Many of the recruited people try to enter the territory controlled by the terrorist group through Turkey.