Following negotiations between Russia and the US on partnering in Syria, al-Qaeda's affiliate al-Nusra Front has announced its decision to break ties with the terrorist organization and change their name, reports say.
The rumor emerged after US analyst Charles Lister tweeted Saturday that al-Nusra Front's Shura Council voted to break ties with al-Qaeda.
High-level Islamist source in #Syria:

'Nusra's Shura Council has voted to break ties with Al-Qaeda. Possibly tomorrow.'

[I cannot confirm]

— Charles Lister (@Charles_Lister) 23 июля 2016 г.
​"Syrian opposition military sources told Asharq Al-Awsat that al-Nusra Front in Syria has taken a decision to break its link with Al Qaeda organization," London-based Arabic media outlet Asharq Al-Awsat reported Tuesday.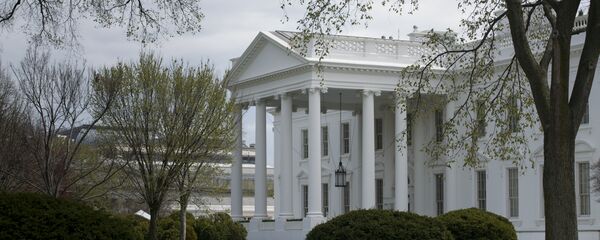 Citing a source close to al-Nusra Front in northern Syria, the media outlet noted that the announcement followed
the US-Russian negotiations on teaming up in Syria
in order to defeat Daesh and the al-Qaeda's branch.
"The US-Russian decision to attack Nusra in the north of Syria had pushed the Front to accelerate the announcement of its separation from Al-Qaeda through the social media, in order to protect itself from any attack… Had the Americans and Russians not announced their decision to hit the organization, the rupture would not have been announced," the source said as quoted by the media outlet.
On the same day the Middle East Eye revealed that al-Nusra Front would change its name to Jabhat Fateh al-Sham, citing sources within the terrorist organization.
Interestingly enough, the sources also added that al-Nusra Front would lose its access to al-Qaeda's funds. However, the claim has been immediately thrown into question by experts.
The media outlet cited Mohamed Okda, an expert who has been involved in negotiating with Syrian rebel groups. Okda pointed to the fact that al-Nusra Front is mostly funded by private Gulf donors. He also stressed that the separation is not ideological but "organizational."
"They might be severing relations with al-Qaeda as an organization. [But] they are not breaking up with the ideology of al-Qaeda," he underscored, adding that the re-branding is aimed at attracting groups like Ahrar ash-Sham under its wing.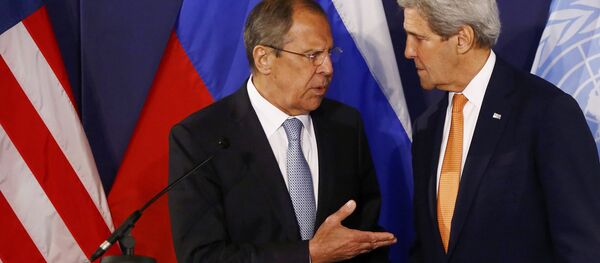 Commenting on the issue Elena Suponina of the Russian Institute of Strategic Studies suggested that Washington could have been behind the al-Qaeda affiliate's decision.
"On the one hand, they [US policymakers] realized that they had to attack the terrorists, on the other hand, some American experts believed that [Washington] could work with part of this terrorist organization [al-Nusra Front]. To get rid of this contradiction it was proposed that the fighters should officially break ties with its 'head office' [al-Qaeda]. The question remains open whether the essence of the group's [ideology] changed," Suponina said in an interview with Russian online media outlet Svobodnaya Pressa.
Suponina stressed that for Russia the main criteria to separate terrorists from relatively moderate groups is their willingness to join other parties at the negotiating table. If the so-called Syria opposition refuses to hold dialogue on the peace process in Syria, they become the target for air attacks.
According to Suponina, al-Nusra Front's announcement is de facto a pretext to "save" part of the jihadist group from the Russian Aerospace Forces' airstrikes.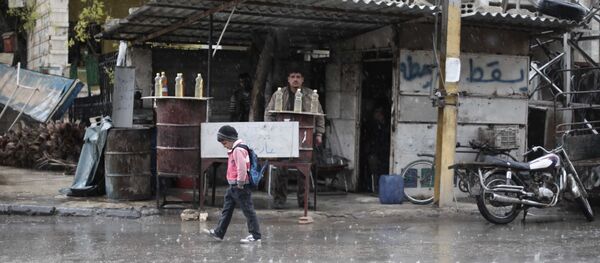 For his part, expert in Middle Eastern affairs Leonid Isaev of the Higher School of Economic noted that al-Nusra Front has cunningly used the loophole in the international community's definition of a "terrorist group" in Syria.
Although many rebel groups, such as Ahrar ash-Sham or Jaish al-Islam, in Syria were spotted committing hideous crimes against the Syrian population, they are de facto allowed to join negotiations. In this context al-Nusra Front has signaled that it has also severed its ties with terrorists thus far positioning itself as a "moderate" force.
However, it would be an exaggeration to assume that former al-Qaeda's affiliate is going to join the Syrian peace process. It is more likely that al-Nusra Front is just seeking room to maneuver.
"If [al-Nusra Front] creates an alliance with Ahrar al-Sham and Jaish al-Islam — the groups the international community has not reached consensus on since many country refuse to designate them as terrorists — it will drastically complicate the situation," Isaev told Svobodnaya Pressa.