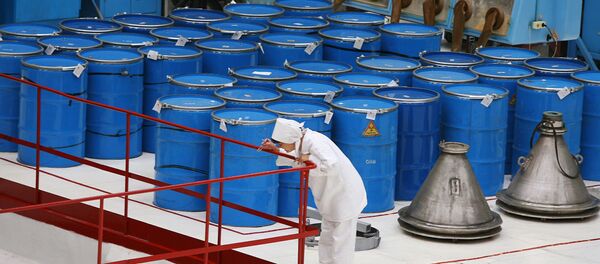 New Delhi (Sputnik)
–
In what is being seen as a prudent move by India and Russia the two countries are inching closer to signing a stalled 4 billion dollar project for joint development of their 5th generation fighter aircraft and upgrades for the
Su-30
MKI
Super Sukhoi
with advanced avionics and weapons.
Additionally, most of the contentious issues between the two countries have been resolved or will be between Russian Helicopters and India's Hindustan Aeronautics Ltd. (HAL) regarding joint development of Kamov-226T light helicopters. Only a few days ago, Indian Commerce & Industry Minister Nirmala Sitharaman proudly announced that the Kamov-226T would be the first defense project completed under "Make in India."
India has also agreed to lease one Akula-class submarine which will be known as INS Chakra after induction into the Indian Navy. Russia has offered its latest nuclear aircraft carrier Storm to India.
Grounded Mi-17-1V helicopters will also be overhauled upgraded with the latest avionics, as negotiations are underway between India and Kazan Helicopters.
​Apart from this, an agreement for the S-400 air defense missile system could be signed very soon.
​All these developments have happened within the last fortnight. This could be a defining moment in India-Russia relations as these deals are worth than any other deal struck by India with western countries.
Recently, media reported that India was leaning towards the US for its defense requirements. However, facts indicate otherwise. In March of this year Indian Minister of Defense Manohar Parrikar said, "During the last three years, 67 defense contracts have been signed with vendors from foreign countries, out of which 18 contracts are from Russia, 17 from the US, 13 from Israel, 6 from France and 13 are with others."
"One of the few major contracts signed by India during the last two years is with Rosobornexport for the Smerch Rocket Launcher System. It may not be as big a contract as the ones for Apache and Chinook in terms of the financial value, but it is significant all the same. It only establishes that while Russia may not be the major exporter of arms to India any more, it continues to be a serious player in India's defense market," Amit Cowshish, former financial adviser to Ministry of Defense, said.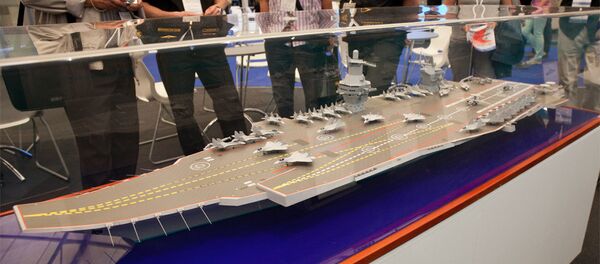 Notable is that India has not been interested in doing business with countries that are reluctant to participate in the "Make in India" program, evidenced by the fact that expenditure on capital acquisition from foreign vendors as a percentage of such expenditure of the total expenditure on capital acquisition keeps falling year wise. India spent 53% of its total capital expenditure on foreign acquisition in 2013-14, falling to 36% in 2015-16 and is expected to further drop in the current financial year.
Indian Defense Minister Manohar Parrikar asserted that India wants to double its defense exports as soon as possible. Thus, India will leaning towards those countries that would agree to either set up bases in India or are willing for meaningful transfer of technology.
"When it was decided to manufacture BrahMos Missile together [with Russia], it was decided that both the armed forces would acquire some of these missiles and then sell them to a third party. But, what we have seen is that while India started inducting BrahMos in its armed forces, Russia has not started doing so," Rumel Dahiya, Deputy Director General of India's topmost defense think tank Institute of Defence Studies and Analysis said. 
© Photo : Wikipedia/One half 3544
Anti-ship missile Brahmos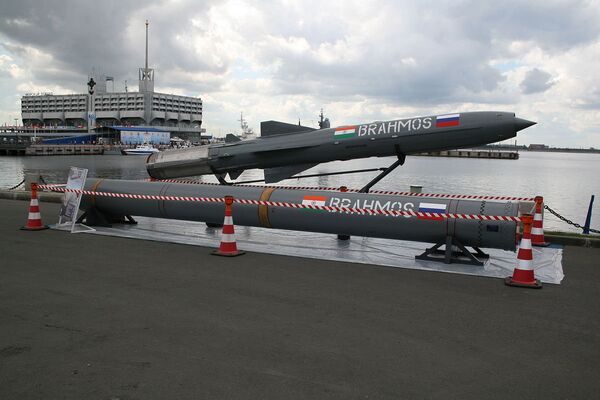 Anti-ship missile Brahmos
© Photo : Wikipedia/One half 3544
"The second aspect of this is, there are many countries keen to acquire BrahMos. I think both India and Russia should work together, proactively; to now start identifying whom to sell. I think BrahMos will be very a fine model for joint development of weapon systems and then selling it to third countries as well. This could become a model for other weapon systems which we can jointly develop and Russia can help us greatly with the 'Make in India' project. If Russia comes early then of course we will have a head start ahead of all others. They can become a great partner in India's capacity building," Rumel Dahiya added.
Amit Cowshis says, "China and Pakistan have limited potential as export markets. As an important player in contemporary international politics it is anxious to regain its past glory and it will not serve Russia's interest to pull out all the stops to align with China, which will benefit more from such an alignment, or with Pakistan, which has a dubious record of spawning extremism all over."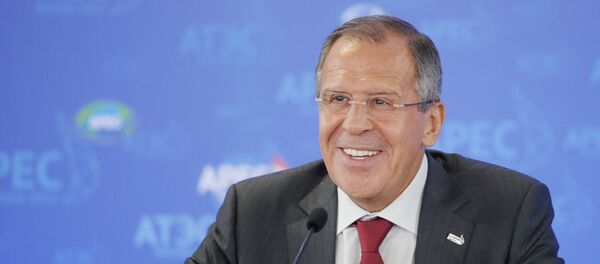 Meanwhile, at a recently held exhibition in Russia, India expressed interest in leasing two Akula-class submarines. In the Indian Navy's future projects, Russia is expected to have a crucial role in partnering with Indian Defense companies to build six submarines.
Naval Captain (Dr.) Gurpreet Khurana, Executive Director of the National Maritime Foundation (NMF), said, "The Indian Navy would be much inclined to engage with the highly professional Russian Navy, much beyond the largely symbolic India-Russia biennial 'Indra' series of combined naval exercises. Furthermore, Russia could potentially play a crucial role in maritime security and safety in the Indian Ocean region. This would augur well for the 'inclusive' approach to regional 'net security' and stability involving all stakeholders, a mantra which India and the other regional countries have collectively adopted in regional multilateral institutions like the Indian Ocean Rim Association (IORA) and the Indian Ocean Naval Symposium (IONS)."
A Defense Ministry official said on condition of anonymity, "India's new found closeness with the United States is only a perception. The reality is, India was under immense pressure from the US to take a stand against Russia in favor of Ukraine. But, India resisted all such pressure and firmly backed Russia. Also, it is a fact that the US helped India lose out in obtaining a Nuclear Supplier's Group waiver in 2008, but if you go through the records, it is only Russia that has benefited from this waiver, very much to the contention of the United States. India's entry into the Missile Technology Control Regime will also benefit Russia the most."
Experts are of the view that Russian-origin submarines, armored vehicles, missiles, submarines, aircraft, helicopters, aircraft carrier, and other assorted systems constitute the backbone of India's military capability. Going by past experience, these will remain in service for the next several decades. Moreover, of late, Russia has made a conscious effort to regain the confidence of Indian armed forces by providing prompt servicing of equipment. Indian Defense Minister Manohar Parrikar praised this effort of Russia in Parliament recently. Therefore, Russian support in ensuring operational serviceability of the equipment, including repair, refit and upgrades would also be of crucial importance for many more years to come.