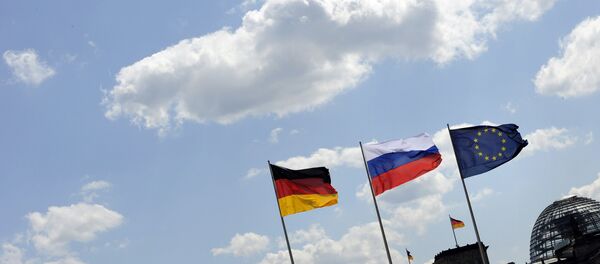 MOSCOW (Sputnik) — Russia will open a trading house in Germany in order to facilitate Russian companies in entering the German market, Russian Economic Development Minister Alexei Ulyukayev said Wednesday.
"Russia will create a trading house in Berlin to provide services to Russian companies entering the German market… We discussed implementing a joint fund to aid cooperation between German and Russian small and medium size enterprises," Ulyukayev told reporters after a meeting with German Agriculture Minister Christian Schmidt.
The two ministers discussed a range of economic and business cooperation issues, as well as the impact of the deterioration in Russian-EU relations on bilateral trade between Russia and Germany. Schmidt stressed that the two countries' businesses must continue to cooperate despite the difficult political situation.
"The issue of sanctions was not discussed directly, it's a headache for our partners, as they were to ones to initiate sanctions but would prefer a more positive turn of events," Ulyukayev said, stressing that Germany has lost over half a billion euros ($550 million) in trade with Russia so far because of the restrictions.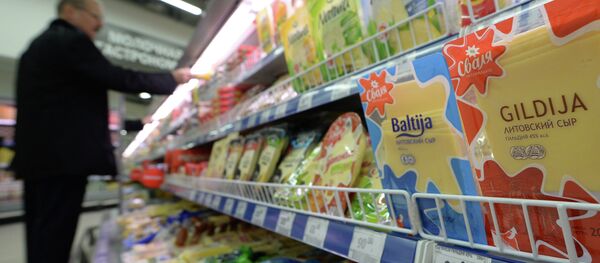 The minister added that Germany is interested in investing in Russia, as well as expanding its localized production capacity and producing export goods in Russia.
Since 2014, relations between Russia and the West, including Germany, deteriorated amid the crisis in Ukraine. Brussels, Washington and their allies have introduced several rounds of anti-Russia sanctions since Crimea reunified with Russia in 2014 and over Moscow's alleged involvement in the Ukrainian conflict.
Russian-German trade fell almost 20 percent between January 2015 and 2016 on a year-on-year basis following a 35 percent fall the year before, according to the Russian Economic Development Ministry.