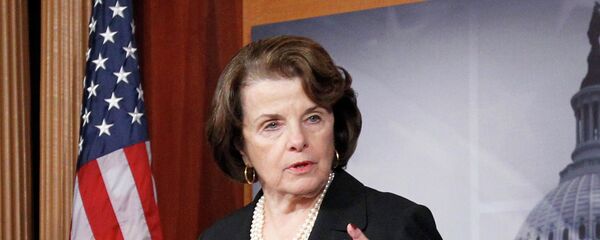 PHILADELPHIA (Sputnik) — The Democratic Party should address the content of emails that revealed top party officials supported Hillary Clinton's presidential candidacy over that of Bernie Sanders, activist and award-winning actress Susan Sarandon said during a press conference at the Democratic National Convention in Philadelphia.
​Clinton's campaign has suggested that the emails may have been obtained by Russia to help Republican presidential candidate Donald Trump.
"Whether they were hacked by Russia or aliens doesn't really matter," Sarandon said on Wednesday. "It's what's in them that matters, and we haven't had a discussion about that."
The hacked emails revealed misconduct by then-Democratic National Committee chair Debbie Wasserman Schultz and other top party officials, who deliberately worked to obstruct Sanders' campaign to boost Clinton's chances of becoming the party's presidential nominee.
Sarandon, an outspoken supporter of Sanders, noted that Wasserman Schultz has not apologized for the misconduct.
Additionally, Sarandon said she was waiting to be convinced to support Clinton. She explained that Clinton's views on the Trans-Pacific Partnership free trade deal and hydraulic fracturing, or fracking, are still unclear.