On Wednesday, Russian President Vladimir Putin met with Russian athletes, vowing that those who tested positive for doping would be appropriately punished and calling for a common, open set of international doping-control requirements, in order to avoid selective (and clearly politicized) fighting against the phenomenon.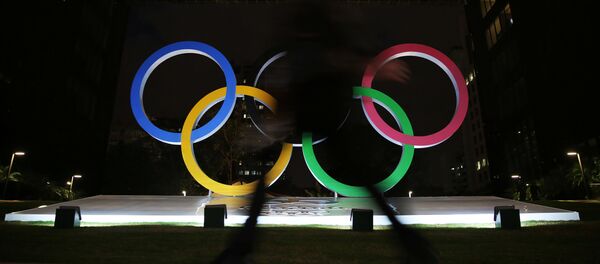 Earlier this month, WADA presented a report accusing Russia of a state-wide doping program, prompting the International Olympic Committee (IOC) to consider a blanket ban on the entire Russian track & field team. On July 24, the IOC decided against a blanket ban, adding that it would be up to individual sports associations to decide whether Russian athletes could compete.
Russian and foreign observers, including many athletes, have criticized WADA's obvious bias against Russia, pointing out, using individual cases and personal accounts, that Russian athletes were treated unfairly by the organization. 
For example, last Thursday, French middle-distance runner Mahiedine Mekhissi-Benabbad, two-time Olympic silver medalist in men's steeplechase, told Le Monde that the conditions for doping tests in some countries were often much more lax than Russia's, adding that WADA's singular focus on Russian athletes constituted double standards.
Now, it turns out that there are figures, hidden in WADA's own reports no less, showing not only that the number of Russian athletes caught doping is well within international norms, but that the Russian National Anti-Doping Organization RUSADA has one of the highest rates of testing in the world.
The figures, found in the organization's '2014 Anti-Doping Testing Figures Report', show that RUSADA carried out 12,556 anti-doping tests on its athletes in 2014, with a total of 0.9% (114 cases) testing positive for prohibited substances. As a percentage, that figure is actually lower than the global total calculated by WADA (which amounted to 1.0% of total testing).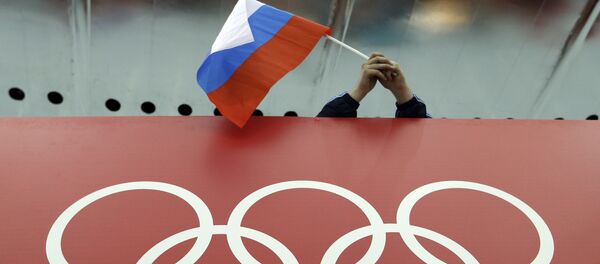 At the same time, among the 104 national anti-doping organizations which provided data to WADA, Russia's rate of testing was surpassed only by the Chinese Anti-Doping Agency, which provided a total of 13,180 tests. Other major sporting powers, including Germany, the United States, and Britain, were shown to have provided significantly fewer tests, (9,073, 7,167 and 5,160 total tests, respectively).
Furthermore, among the 82 countries in WADA's figures with actual percentages for doping tests coming back positive, Russian athletes scored the same or lower than 52 other countries. 
According to these same figures, many countries (including India, Belgium's Flanders, Turkey, Mexico, South Africa, Malaysia, Slovakia, Cyprus, Kuwait, Chile, and over 20 others) had 'positive for doping' rates double or more those of Russia. Most egregious among them was Ukraine, which submitted a total of only two tests, one of which turned out drug-positive.
In light of these figures, published by the same institution that tried to get Russia banned from the 2016 Summer Olympics, there are at least two questions worth asking: 
How can WADA complain about a Russian 'state-sponsored doping' program, when Russia's anti-doping agency has, by WADA's own figures, proven itself as one of the leaders of anti-doping testing? Secondly, if Russian athletes' offenses are so terrible that they warrant a blanket-wide ban from the Olympics, what is to become of the thirty other countries with doping rates double, triple or, as in Ukraine's case, 50 times greater than Russia's, and why haven't they been slated for a blanket ban?