WASHINGTON (Sputnik) — On July 15, power to the Incirlik airbase was cut off and US operations came to a halt after a military coup that failed to unseat Turkish President Recep Tayyip Erdogan.
"The alternative to [aircraft carriers] is to have fixed sites ashore, which are hugely expensive and vulnerable, and the ability to use those fixed sites ashore is called into question from time to time," Daly, CEO of the US Naval Institute, said on Wednesday. "We had the recent example of Turkey, and the first thing we lose is the air force base at Incirlik."
Daly cited delays in receiving permission from countries in Southwest Asia to launch US aircraft quickly as another reason to invest in the Ford Class advanced aircraft carriers.
"The best example of why you need [a carrier] was when it became apparent that we needed to urgently conduct anti-ISIS [Daesh] attacks in August of 2014 when they were on the suburbs of Baghdad," Daly recalled.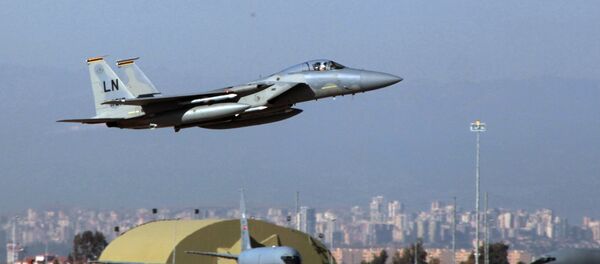 The George H.W. Bush carrier conducted air strikes right away as ordered by the US president while the United States "sought permission simultaneously to get aircraft off concrete runways in the neighborhood, and it took 54 days to get the first agreement." Daly added.
Critics of the next generation carrier Gerald R. Ford (CVN-78) have frequently cited a June 28 memo by the US Defense Department's director of operational test and evaluation Michael Gilmore, who said the Navy was struggling with the electromagnetic aircraft launch system, advanced arresting gear, advanced weapons elevators and dual band radar.
Daly noted that such "eye watering" technologies have driven up the price tag of the Ford class aircraft carriers.
"There are 23 developmental systems at various levels of technical maturity in the CVN 78 Ford class," Daly said. "And this compounded the problem a bit."
"It's a painful process right now," Daly acknowledged. "We will look at this ten years from now and it will be a nothing sandwich."
Each aircraft carrier in the Ford class is expected to save $4Bln in personnel costs alone, Daly said.
The Ford class carriers will be on the high seas somewhere for the next 94 years or until 2110.