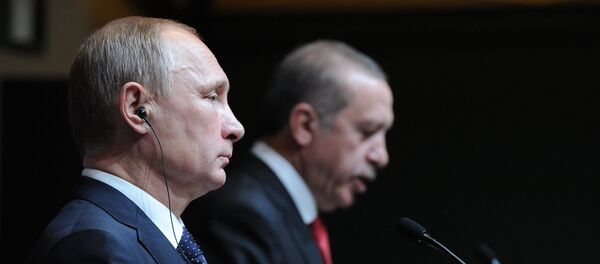 "Turkish President Erdogan is set to visit Moscow on August 9. Prior to his meeting with President Putin there have already been a number of announcements on the joint economic projects and the readiness to open Turkey for Russian tourists," Matuzov, former diplomat and an expert in Arab studies
told Russia's Izvestiya newspaper.
"This means that certain political agreements are also being prepared," he added.
The political analyst further explained that first of all, it could be about closing the Turkish-Syrian border and, as a result, cutting-off of the influx of rebels and arms into war-torn Syria.
Matuzov suggested that the issue might have been already been agreed upon.
If the border is closed, the opposition and their American masters will lose the war in Syria.
In any further intra-Syrian talks, which could be scheduled at the end of August in Geneva, the US and their so-called allies will have no grounds to dictate any conditions.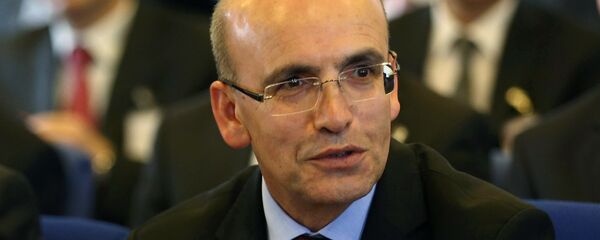 This point of view has been echoed by Dr. Bassam Abu Abdallah, Director of the Center for Strategic Studies at Damascus University, who told the newspaper that Syria is not counting on the negotiations in Geneva, but rather on a rapprochement between Russia and Turkey.
"The Riyadh-formed High Negotiations Committee (HNC) is prone to US influence and the influence of the Middle Eastern states and is not acting in the interests of Syria," he said.
While he does not expect any progress in the negotiations, the expert suggests that the failed coup attempt in Turkey will push Ankara to reconsider its foreign policy objectives.
The US has been accused of being behind the attempted military overthrow, he said. Washington is also for the further break up of Syria and for creating Kurdish autonomy.
All the above, he said, is unacceptable to Turkey, and so it will try to get closer to Russia and Iran and might make the decision to close its border with Syria which will result in a dramatic change in the balance of powers on the battlefield, he concluded.
Recent reports suggest that the next round of intra-Syrian talks could be scheduled for the end of August.
The Syrian government delegation, as well as three opposition groups — the Riyadh-formed HNC, the Moscow-Cairo and the Hmeymim groups — have been taking part in the UN-mediated Geneva talks on the peaceful settlement of the conflict.
The latest round of talks took place in Geneva on April 13-27. The HNC walked out of the negotiations, citing the continuous fighting in Syria and the lack of progress on humanitarian issues.