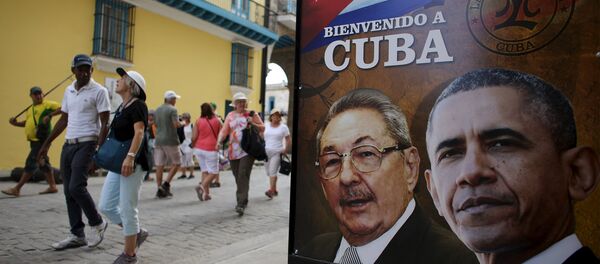 WASHINGTON (Sputnik) — The first US flight to Cuba operated by JetBlue Airlines will take off on August 31, the airline announced in a statement on Thursday.
"JetBlue today announced it will launch flights to Cuba on August 31, 2016," the statement said.
The first flights will all leave from Fort Lauderdale-Hollywood International Airport in the US state of Florida and head to the Cuban city of Santa Clara, the airline noted. A one-way ticket will cost 99 dollars.
JetBlue will launch daily flights to Santa Clara on October 1, according to the statement. Daily flights to two more Cuban cities, Camaguey and Holguin, will start on November 3 and November 10 respectively.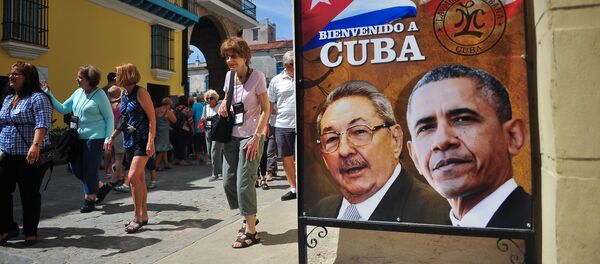 In February, US President Barack Obama announced that regular commercial airline service would be re-opened this year, reaching up to ten international airports on the Caribbean island nation.
In December 2014, Obama restored diplomatic ties with Cuba, more than a half century after the United States severed relations with Havana following the 1959 Cuban revolution.
Cuba has been removed from the US list of state sponsors of terrorism, and multiple agreements have been signed to facilitate trade, investment and tourism between the two nations.