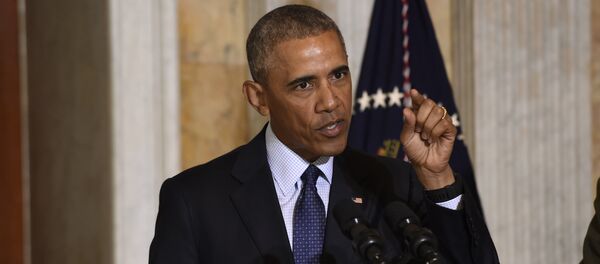 WASHINGTON (Sputnik) — The US intelligence authorities are not ready to say who is responsible for hacking the Democratic National Committee (DNC) emails, US Director of National Intelligence James Clapper said on Thursday.
"I do not think we are quite ready yet to make a call on attribution," Clapper stated at the Aspen Security Forum.
Clapper noted that he could not describe the motivation behind the cyber attack on DNC.
Earlier on Thursday, the White House said the Federal Bureau of Investigation (FBI) is probing the cyberattack and release of DNC emails, but also could not say who was responsible for the incident.
On Monday, WikiLeaks released a cache of DNC emails after the party was targeted by an unknown hacker. Top advisors to Democratic presidential candidate Hillary Clinton immediately blamed the hack on Russia.
The Kremlin denounced the US accusations of hacking the DNC as "absurd."