Turkish President Recep Erdogan had good reason to be concerned about his fate amid the attempted coup which erupted in the country on July 15, Nick Danforth of the US-based Bipartisan Policy Center notes, drawing historical parallels between the Turkish military coup of 1960 and the recent failed attempt.
"In discussing Turkey's recent coup attempt, some observers, including contributors to War on the Rocks, have noted the striking parallels with Turkey's 1960 coup. In this, the first of several coups in the Turkish Republic's history, a group of mid-level officers toppled a democratically elected populist government that had become increasingly autocratic and reliant on religious rhetoric," Danforth writes in his article for War on the Rocks.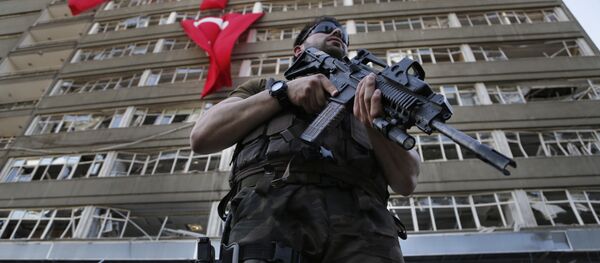 "Before the 1960 coup, Turkish Prime Minister Adnan Menderes had been an enthusiastically pro-American leader. Since coming to power in Turkey's first democratic elections a decade earlier, he had pursued free-market reforms and brought Turkey into NATO," the American scholar explains.
However, no matter how pro-American Turkish Prime Minister Adnan Menderes had been, Washington had not raised a finger to protect or support the Turkish prime minister during the coup. Quite the contrary, there was something surprising in "how willing Washington was to work with the new government," the scholar remarks.
Danforth cites a telegram written on May 28, 1960 by then-US ambassador to Turkey Fletcher Warren to the US Department of State, following the coup.
In the telegram, Warren described his meeting with Turkey's new leader, General Cemal Gursel.
© Wikipedia / Bilinmiyor
A picture of Cemal Gürsel after elected President of Republic of Turkey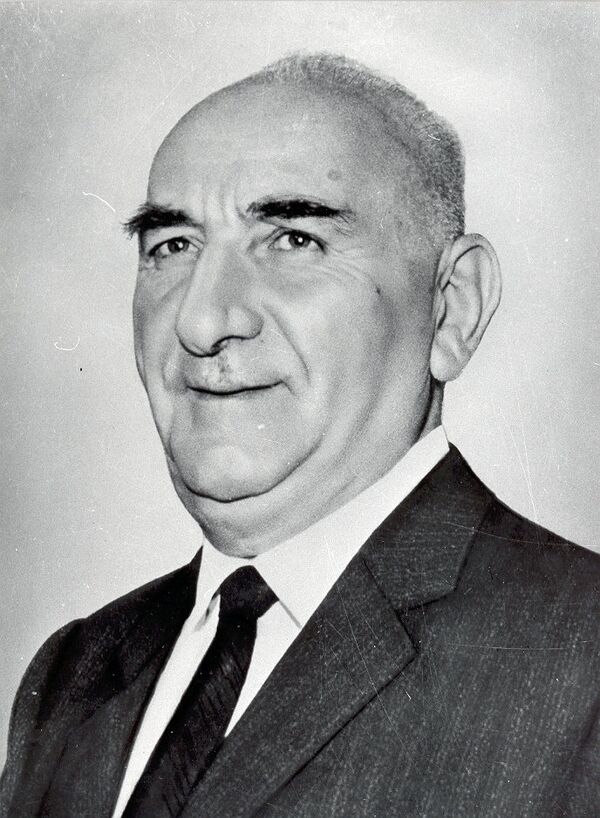 A picture of Cemal Gürsel after elected President of Republic of Turkey
"He [Gursel] asked me [Warren] in so many words what I thought of what I had seen… I said that if I were a military man and forgot purpose of movement, I would be pleased and proud of way it had gone off. It was by far the most precise, most efficient and most rapid coup d'etat I had ever witnessed," Warren wrote.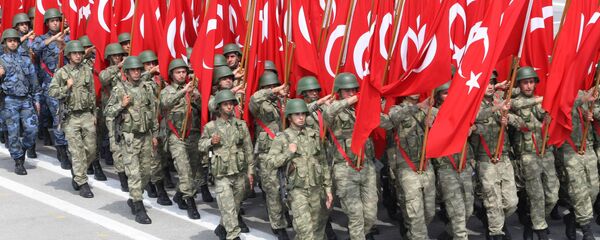 "The ambassador's comments were not, however, a statement of unconditional support. Warren warned that having taken power once, the military would face increasing pressure to do so whenever the political process faltered in the future," Danforth continues, adding that Warren's forecast came true as Turkey faced subsequent coups in 1971, 1980 and 1997.
Nevertheless, in 1960 Washington willingly embraced the new Turkish military government and had no scruples about working with omnipotent generals in Turkey after each successful coup d'etat.
But what was the fate of ousted Turkish Prime Minister Adnan Menderes?
© Wikipedia / Nationaal Archief
Adnan Menderes (С)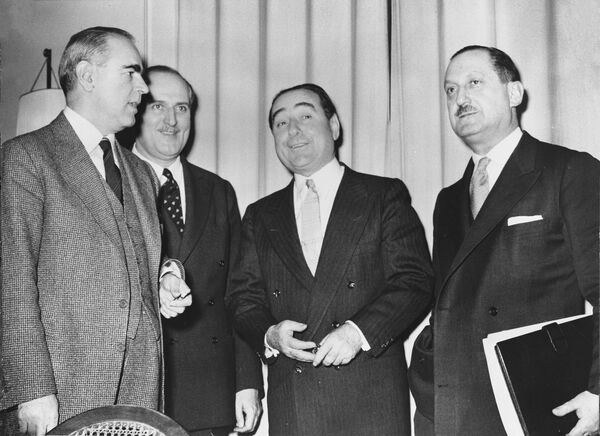 Adnan Menderes (С)
© Wikipedia / Nationaal Archief
Although General Gursel promised no "mistreatment" toward Menderes, the latter was imprisoned and later condemned to death. It should be noted that then-US President John F. Kennedy personally asked the new Turkish government to show mercy towards Menderes.
However, when the Turkish leadership declined, "Washington ultimately decided against applying further pressure."
The scholar points to the fact that "the specter of Menderes's execution" still haunts Turkey. Remarkably, Erdogan used to praise the former prime minister as a "democratic martyr."
It should be noted that there were speculations that Washington could have backed the 1960 coup. Much in the same vein, the Turkish media are suggesting that the US policymakers could have had a hand in the July 15 failed coup attempt.
"Otherwise, the US, which has been an ally of Turkey for nearly a century and regards Turkey as a 'modern partner,' would not have left Turkey alone during this coup attempt and Gulenist militants would not have been defended in the US media," Melih Altinok of the Daily Sabah wrote Thursday.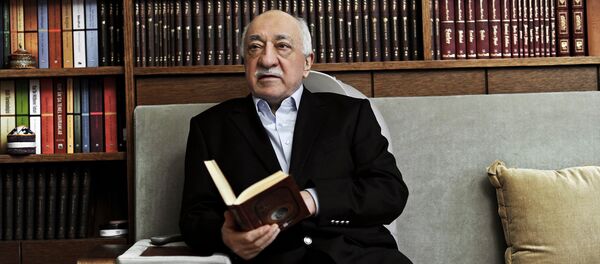 Furthermore, it is not the first time that Washington has either left its former partners in the lurch or even branded them as "dictators."
In his 2003 article for the New York Times, American historian and political writer Roger Morris narrated how Washington and the CIA helped Saddam Hussein come to power in Iraq back in 1963. Furthermore, Roger Morris and Matthew M. Aid of Foreign Policy magazine revealed in 2013 that the US helped Hussein to launch "some of the worst chemical attacks in history" against Iran in 1988.
However, in 2003 the US toppled Saddam Hussein under a completely contrived pretext.
It is also no secret anymore that ahead of ousting Libyan "dictator" Muammar Gaddafi, the US and its NATO allies cooperated closely with the Libyan leader. A 2009 diplomatic cable exposed by Wikileaks described a meeting between Gaddafi and US Republican Senator John McCain and his colleagues, which "characterize[ed] the overall pace of the bilateral relationship as excellent."
At the same time, there is a record of coups taking place within the NATO bloc.
For instance, in Greece, right-wing military officers seized power in 1967, subjecting the left-wing party's supporters to repressions. In Portugal a military coup erupted in 1974, resulting in the country's withdrawal from its former overseas colonies. France and Italy as well saw a number of military uprisings.
Interestingly enough, in his article for Consortiumnews.com US author Jonathan Marshall suggests that the CIA could have been behind some of the coups within the Alliance or at least may have had foreknowledge of the plots and had not prevented a catastrophe.  
The question whether or not the US "plotters" played a role in the recent Turkish coup remains open. However, as it turns out, no matter how hard US allies try to abide by the rules set by Washington, they may eventually find themselves abandoned by their US patrons.