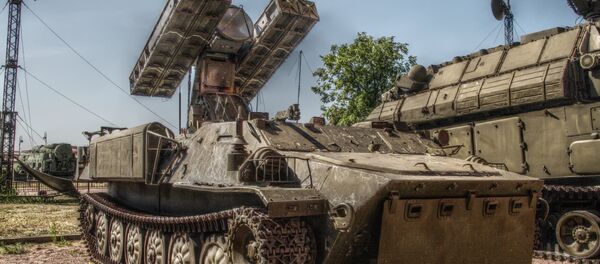 On July 8, Washington and Seoul announced that the two countries had
reached an agreement
to deploy the THAAD (Terminal High Altitude Area Defense) in South Korea.
Mentioning the alleged similarities between Russia's RS-36M2 Voyevoda (NATO reporting name – Satan) and  China's DF-41, ICBMs Vasily Kashin dismissed them as a mixture of fact and fantasy.
"The DF cannot be considered as an analogue of any missile built in Ukraine during the Soviet days, even though the Chinese may have managed to obtain some crucial technology from Ukraine's Yuzhmash missile design bureau", he said.
Voyevoda was a giant liquid-fuel silo-based missile with a takeoff weight of 211 tons, while the DF-41 is a solid-fuel missile that can also be moved around by rail and on wheels.
"The RT-23, which, like the DF-41, is a three-stage solid-fuel missile with ten individually targeted warheads, is closer to modern Chinese ICBMs, but, developed 30 years ago, it is still a far cry from what the Chinese are working on now," Vasily Kashin noted.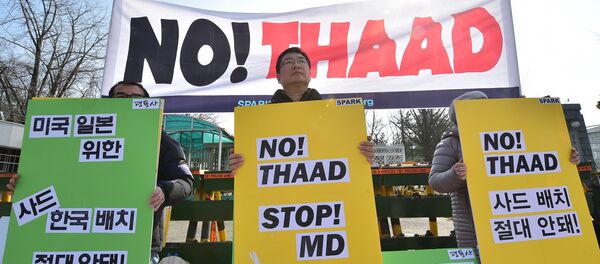 "The RT-23 had a liftoff weight of 105 tons, which made its use on railway cars a problem – the missile was too heavy to carry. Moreover, its range was only 10,000 kilometers, which is way less than what the Chinese say their DF-41 will be able to fly to," he added.
Severe underfunding, the high degree of official corruption and security lapses allowed the Chinese to obtain much-desired knowhow and eventually  build their own  version of the Soviet-designed RD-120 liquid-fuel space rocket engine.
During the 1990s many Chinese nationals were arrested while trying to obtain technical documentation from Yuzhmash but they were all set free shortly after.
"The almost defunct Yuzhmash and Yuzhnoye design bureau still offer a wealth of missile-related documentation many countries working on their own missile programs will be only too happy to obtain," Vasily Kashin said in conclusion.
The THAAD system is designed to intercept short, medium and intermediate ballistic missiles at the terminal incoming stage. The system's potential deployment on the Korean Peninsula has caused concern in North Korea, as well as China and Russia.