BEIJING (Sputnik) — The alert has been issued in the Hunan, Guangdong, Guizhou, Yunnan and Guangxi provinces, with authorities set to closely monitor the typhoon's movements and publish regular updates, the ministry said.
Residents have been advised to stock up on essential goods for a period of one to three days.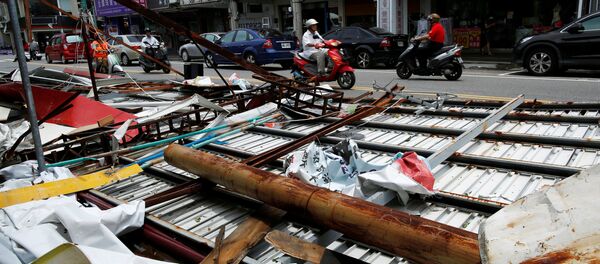 On Sunday, the Chinese National Meteorological Center issued a
second-level or yellow alert
with the Nida Typhoon approaching the south of the country. The typhoon was detected about 236 miles northeast of the Philippines capital of Manila early on Sunday. Nida will hit China's southeast coastal province of Guangdong around midday on Tuesday.
The wind speed near the center of the typhoon is 28 meters per second (62 mph) and it is expected to increase to between 38 and 45 meters per second on Tuesday.