Several gruesome videos that Sputnik will not publish for ethical reasons have appeared online following the attack that claimed the lives of three crew members and two officers. Their authenticity has not been verified.
Footage shows a crowd looking at the burning wreckage of what appears to be a Russian helicopter with several bodies nearby. Some bystanders can be heard shouting Allahu Akbar, or God is great in Arabic. One of the videos shows a rebel standing on a naked body, while another one depicts a mob dragging the body of what is said to be a Russian pilot through the dirt.
​Images allegedly showing scorched Russian passports and other belongings of those on board have been circulating on social media.
​The Russian Defense Ministry has confirmed that the incident took place in northern Idlib province that has been controlled by the Army of Conquest (Jaish al-Fatah). The Army of Conquest is an umbrella organization that includes al-Nusra Front, Ahrar al-Sham and other Syrian rebels who are fighting to overthrow President Bashar al-Assad.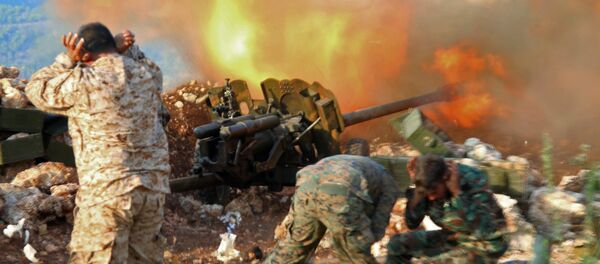 This alliance has received support from Saudi Arabia and Qatar. It is also said to be allied with the US-backed Free Syrian Army.
Al-Nusra Front has long been viewed as a terrorist organization by Russia, the United States and the UN. But Washington blocked Moscow's initiative to add al-Nusra Front's occasional partners, Ahrar al-Sham, to the UN Security Council's terrorist list, claiming that they are in fact moderate rebels and should be treated as a legitimate opposition to the government in Damascus.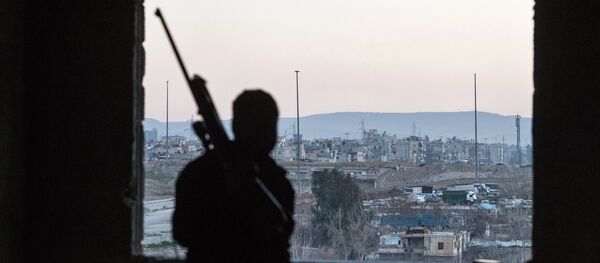 Ahrar al-Sham and other members of Jaish al-Fatah might claim that they are indeed part of the moderate opposition but their actions tell a different story. Not only do they share radical ideology, they are also responsible for countless atrocities. For instance, in May,
al-Nusra Front
and Ahrar al-Sham killed 19 civilians in a joint attack on the Alawite village of Zara, located in the Hama province.
Russia and the US recently agreed to step up their efforts to tackle al-Nusra Front that was founded as al-Qaeda's branch in Syria but cut ties with the international terrorist organization last week. This deal does not cover other local radical groups working with al-Nusra Front, including Ahrar al-Sham.
The Russian helicopter was en route to the Hmeymim air base when it was shot down. Kremlin spokesman Dmitry Peskov said that those on board "died heroically" because they were trying to avert mass casualties on the ground.