WASHINGTON (Sputnik) – The Defense Department added that Boeing had received two other orders to manufacture more spare parts for the F/A-18. The first was for $220.9 million and the second was for $123.2 million, it said in other announcements.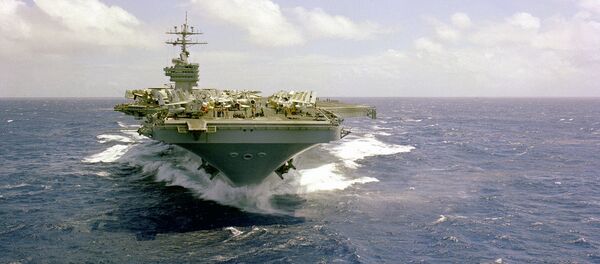 "The Boeing Company [of] St. Louis, Missouri, has been awarded a maximum $640.1 million… for spare parts used in F/A-18 aircraft," the release, issued on Monday, stated.
Aircraft carriers are the main offensive force with the US Navy. On average, a US aircraft carrier can carry 30-40 F/A-18 Hornet jet fighters.