ROME (Sputnik) — On July 15, the Turkish authorities said that an attempted coup was taking place in the country. Over 13,000 people have been detained in connection with the coup, while about 250 people died during the coup attempt. The Turkish government said that Gulen who, Ankara believes, is seeking to overthrow the current government was allegedly linked to the coup attempt. Gulen is currently living in the US city of Saylorsburg, Pennsylvania.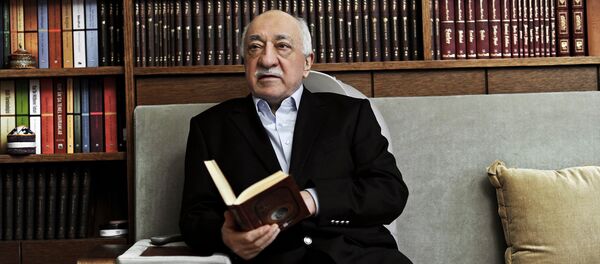 "The rejection [of Washington to extradite Gulen] would make us upset, we are still NATO partners. Of course, our relations with the United States would not end, but would be compromised," Erdogan said in an interview with the Italian RaiNews24 broadcaster.
According to the president, the Turkish authorities have collected the necessary materials for the extradition of Gulen before the coup, which increased after the July 15 developments.
The Fethullahist Terrorist Organization (FETO)/Parallel State Structure (PDY), made up of Gulen's supporters, is designated a terrorist organization by Ankara. In 2014, Turkey opened an investigation into the organization's activity for allegedly seeking to overthrow the government. Gulen faces charges, including treason, which he denies.