MOSCOW (Sputnik) — Palestine's leader Mahmoud Abbas is the first Arab leader who signed the Declaration on Media Freedom in the Arab World, the International Federation of Journalists (IFJ) said in a statement.
"The President signed the declaration at a meeting in Ramallah with IFJ officials and the Chairman of the Palestinian Journalists Syndicate Nasser Abu Bakker. The declaration was also supported by prime minister Rami Hamdallah," the statement said.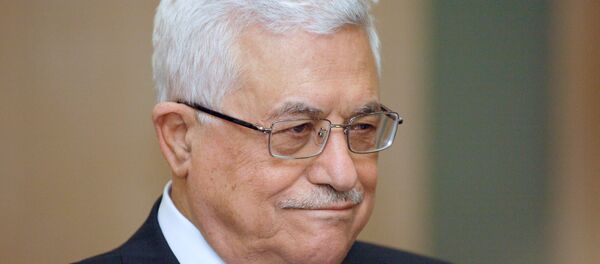 The IFJ also expects other Arab countries, including Iraq, Jordan, Tunisia, Morocco, Sudan and Kuwait to sign the declaration in the coming months and to commit to work on promoting more media freedom in the region.
The Declaration on Media Freedom covers mainly such principles as freedom of expression and information, journalists' safety, media law reform and the independence of public service broadcasters.